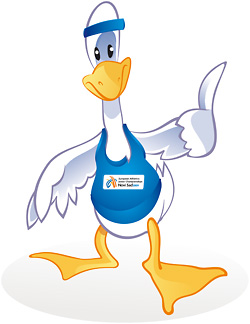 Events
THE EUROPEAN ATHLETICS JUNIOR CHAMPIONSHIP IN NOVI SAD
Future Stars
From July 23rd to 26th, around 1500 young competitors from 48 countries will cross swords for the 25th time in 44 disciplines of the "queen of sports". Serbia will have 27 representatives and "Serbian Athens" will be the perfect host and will represent its country in the best way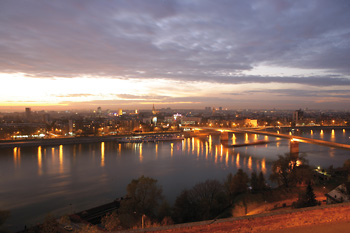 The European Athletics Junior Championships, including young people from 16 to 20 years old, are traditionally strong competitions. Later on, many famous names of this sport have reached the top by winning medals in this field. Stars such as Yelena Ishinbayeva and Olivera Jevtić won their first medals on European Junior Championships. In July, we shall see the stars of the Olympic Games in London in 2012, because those juniors will make part of their national selections in three years.
– This kind of competition is extremely important for the development of athletics in Serbia – says Petar Nikolić, the Chief Executive of the 20th European Athletic Junior Championship, for National Review. – We have decided to represent Serbia in the best way we can and to organize this event perfectly. We have started some preparations two years ago just when we learned that we should be the next hosts. The decision was made in Birmingham, in 2007. We should thank our famous athletes Stevan Zorić and Dragutin Topić, as well as the former secretary for international relations between the Athletic Association of Serbia (the former general secretary of the Athletic Association of Yugoslavia) Ivica Matijević, as well as Milan Spasojević, the former president of the Athletic Association of Serbia, who were in Birmingham then.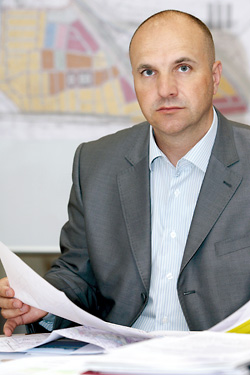 THE COMPETITION
The opening of the Championship is on July 22nd at 09:00 pm on Trg Slobode in Novi Sad. All competitors will pass through the centre of Novi Sad, and the President of the European Athletic Federation, Hansjörg Wirz, will open the Championship. During four following days on the stadium "Karađorđe" (stadium of "Vojvodina"), athletes will compete in 44 disciplines, 22 female and 22 male. From 09:00 am to 08:00 pm every day, all athletics fans could enjoy sport achievements of young competitors. Twenty seven young athletes will represent Serbia.
– We expect that Serbian athletes give their best, and we count on Ivana Španović in long jump and Tatjana Jelača in javelin throwing. We hope to some medals – says Petar Nikolić.
THE IMPORTANCE OF TOURISM
This competition is also important for tourism of Novi Sad and Serbia, besides its athletics importance. It is enough to say that, for now, four thousand people are invited to participate the Championship.
– We shall do our best in introducing our competitors and other guests to our tradition, culture and history. We believe that they will leave Novi Sad with most beautiful memories – says Nikolić. – The Championship will be broadcasted, not only on Serbian national television, but also on "Eurosport" channel and the Italian "Sport Satellite". It is announced that BBC will send their TV team. They say that it is important to start tracking down athletes who shall be participants of the Olympic Games in three years in their own capital of London.
NR Press
***
Construction works
– As every citizen of Novi Sad, I am proud that my town will be the host for young athletes from Europe. We are doing our best for Novi Sad, the town of rich cultural history and tradition, to be best organized for this kind of an international event, but also to bring closer our town and our country to young athletes from all parts of Europe – says Borislav Novaković, the manager of the Construction Institute of Novi Sad for National Review. – We are finishing the construction of the south-east platform of "Karađorđe" stadium, we are placing a modern semaphore board (the first one in the Balkans) and we are reconstructing the athletic fields. We are also reconstructing "Đačko igralište", renovating platforms and terrains, making horticultural arrangements. The price of all these work is 393.356.932 dinars and they will be finished until the beginning of this important event. We are planning to make a master-plan for the complete renovation of "Karađorđe" stadium, in which there were no investment for 40 years.
***
History
The first gathering of the best young athletes of Europe, called the European Junior Games, took place in 1964 in the Polish capital of Warszawa. The European Junior Games got their official verification in 1966, and they were organized once more in Leipzig in 1968. Since 1970, the competition was called European Junior Championship. For 45 years now, many great athletes found their way to the top. Many aces started their great carriers with medals won in this competition:Valery Borzov, Steve Ovett, YuriBorzakovsky, Colin Jackson, Patrick Sjöberg, Yuri Sedik, Steve Beckley, Daley Thompson, Yelena Ishinbayeva, Haike Daute... On European Junior Championships, Nenad Stekić, Vera Nikolić, Olivera Jevtić, Stevan Zorić, Snežana Pajkić, Tamara Malešev all got their first international medals...