Gastronomy
"RESTAURANT 27" IN BELGRADE: VENISON STEAK IN WILD FRUIT SAUCE, WITH "WILLIAMS" PEAR, EXCLUSIVELY FOR THE READERS OF "NATIONAL REVIEW"
A Must-Try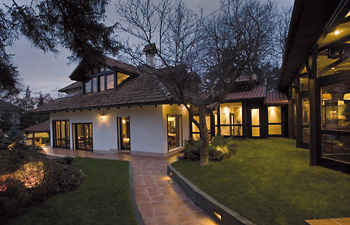 A villa in Istarska Street number 27, on Senjak, was recently turned into an exclusive restaurant that was quickly included on the gastronomic maps of the Serbian capital. A very creative concept, a well-planned space and a great design are all virtues of this restaurant. Everything is connected with the number 27: many analogies, starting from the name of the restaurant, the address, the unusual menu, created as a collection of modern symbolist or signalistic poetry.
The menu of the restaurant is international. They mostly prepare meals of fish and game, with the mysterious "unity of oppositions" which is the character of all great cuisines with many spices, mostly exotic. Everything is top notch, especially the service. These meals, true masterpieces, need the best dishes ("Rosenthal") and the best wines ask for the best glasses ("Riedel").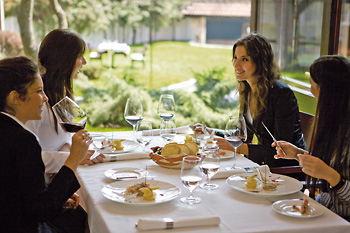 "Restuarant 27" has two sommeliers, who would offer you the best combination of wine and food, bouquet and spices. The staffs, young and fine people, speak all world languages, mainly English. Among the guests, there are many business people, diplomats, doctors, athletes, actors. "Resturant 27" is also a gallery (paintings, figural and applied arts).
This should not confuse you, but this restaurant is not more expensive than other restaurants in town, of the same category.
The cooking masters of "27", exclusively for the readers of National Review, recommend venison steak in wild fruit sauce, with "Williams" pear. Sommeliers also recommend several variants, and we recommend the wine Villa Gemma, from 2003.
***
Recipe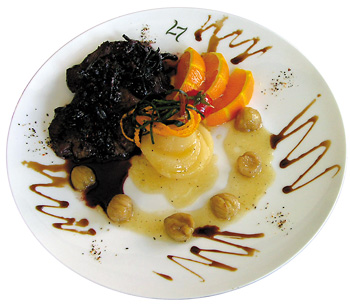 For one portion: 200 grams of venison steak cut into three pieces, 50 grams of husked and boiled chestnut, one "Williams" pear, husked and boiled in white wine, 20 grams of bilberry, 10 grams of black trumpet mushroom, 1 dcl of white wine, salt, pepper.
The meat is first fried on oil, and then you should add black trumpet, bilberry, and spices. The meal is prepared when the sauce is half-cooked.
Side dish: pears and chestnut fried on oil. In the end, add the spices and serve hot.