Belvederes
PROF. DR ALISA MARIĆ, CHESS GRANDMASTER, SERBIAN CHESS LEGEND, EXCLUSIVELY FOR "NATIONAL REVIEW"
The Self as Revelation
Belgrade girl born in New York, Kerouac-like traveler and explorer, the most successful Yugoslav worshiper of the "ancient game", university professor of marketing, gives us her experiences from the arenas and journeys, how she restarted learning her language and got to know the significant elements of her identity, how she discovered in herself our common patterns of the "Serbian individuality code", and why she, after all, feels best in the Belgrade municipality of Stari Grad
By: Maja Radonić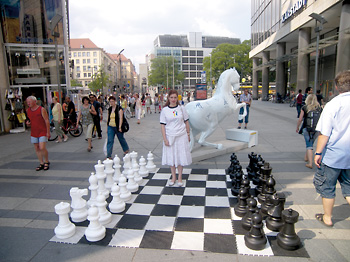 She has been at the first chess board of the national chess team for almost three decades. She was third player of the world, which is the highest achievement in the history of chess of the Southern Slavs, and the junior vice champion of the planet. She won the European Championship three times (with "Agrouniverzal" from Zemun). She has a collection of medals from the Olympics and European championships. She is a chess grandmaster, sports champion of Serbia, member of the national Olympic Committee Board. Doctor of sciences, professor of marketing at the Faculty of Culture and Media in Belgrade ("Megatrend" University).
She was born in New York and lives in Belgrade.
Alisa Marić in National Review.
Ever since your earliest childhood, your life has been filled with journeys all over the world. What in the Serbian cultural heritage influenced your personality and you as an author the most?
There is no doubt that the cultural heritage is present within us like an organic substance. When attempting to identify the particles that make us what we are, we are somehow initiated to pick through our own beginnings and first memories. I was born in New York by chance. I spent one part of my earliest childhood in Belgrade and one part in the American State of Colorado, in a small town named Fort Collins near Denver, where I finished my first grade of elementary school. My family went to Kerouac-like journeys through the endless prairies of Texas, New Mexico, Arizona, camping in Yellowstone or weekends in Disneyland.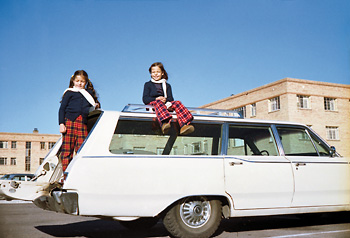 And then, after returning home, I began learning the Serbian language again and experienced the inflow of my own, Serbian tradition, culture, customs. Grandma and grandpa… Goodnight fairytales and fables… Folk costumes for two twins at the fair in Vrnjačka Banja…
Confusion is probably the first reaction in the interlacing of influences of different cultures. Only later we learn to esteem the trace of diversity which stayed somewhere within us as a code. Perhaps that somewhat unusual situation I found myself in, when the cultural heritage of your nation is not something you take for granted because it did not surround you at the time you absorb most knowledge, influenced me to respect each following cognition more and to sometimes surrender to it as a revelation. Sometimes rebelliousness carries me through a chess match; sometimes we just do not have the heart to win someone for the third time in a row, often we do not say anything and suffer, and then become enraged because of injustice. Here I would remind of the years when we suffered as people and sportsmen due to the embargo. It happened to me at the peak of my career, in 1992, when our national team had to return from half way to Manila, where the Chess Olympics was held. I think the mentioned and similar patterns are common to all of us and are part of the elusive Serbian personality code we are proud of in spite of all its shortcomings.
PERSONAL RELATION TOWARDS CULTURE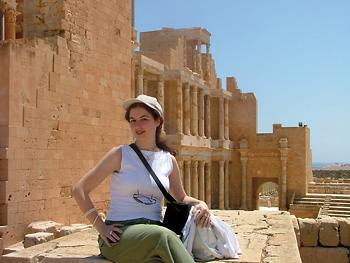 What would you state as important elements of Serbian culture and heritage today?
I teach marketing in culture and media at the Megatrend University, thus I mainly study cultural heritage from that aspect. It is clear that business skills, including marketing skills, are a necessity in modern society. Sometimes, however, I envy colleagues enabled by the science they study to introduce the richness of cultural heritage to their students. My job is to give additional information to students and to initiate those longing for knowledge to check what Serbian antiquities are under the protection of UNESCO, what from our land is included in the "Memory of the World" project, to provoke their interest in Parisian painting students from our country or Roman monuments throughout Serbia. I am doing that convinced that one cannot be a manager in the area of culture without a personal relation towards culture, a relation implying knowing and respecting. It is not only the case in the area of history or art history; these are values that should belong to general culture of a modern person.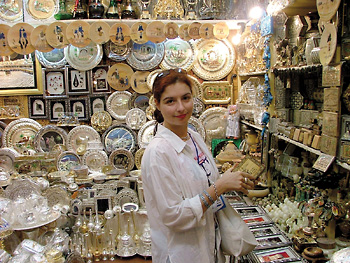 When you are far from your country, what do you long for most, which images of it do you remember?
There are moments which leave a stronger and deeper mark than others, situations one remembers. I was on Genting Highlands above Kuala Lumpur at the final match which decided who will play at the World Championship Candidates Tournament. Previously, we played a marathon Interzonal Tournament in the Malaysian lowlands in terrible heat. All this had been lasting for more than a month, and I felt exhausted by humidity, different nutrition and strenuous competition. Instead of going back home, I had to go through play-off and fight with an experienced player from Georgia, representative of the Soviet Union.
I am trying to describe a kind of desperation of a twenty-year old girl feeling entrapped in a nightmare of a faraway, otherwise exclusive, mountain resort in Malaysia. It ended successfully, but that was one of the moments when longing for home takes precedence over all other wishes and ambitions.
ETERNAL RETURN HOME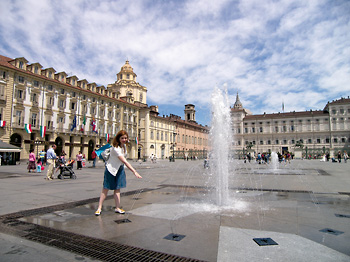 Which places in Serbia or your home city do you like to return to?
I had never felt a stronger wish to come back than during the bombing of Serbia in 1999, but it was not possible. I was at a tournament abroad. Unable to return, I went to my cousins in Switzerland. Those were the hardest moments. My family was in Belgrade, I wanted to help, but was helpless.
Terazije, Stari grad, wherever it is possible to arrive on foot – those are places I spend most time in. I do not mind the common bustle around me. I am at home and that is where I feel best. Anyway, anything I need is so close.
Although your travels were mainly related to exhausting competitions, which journeys and cultures left an impression on you?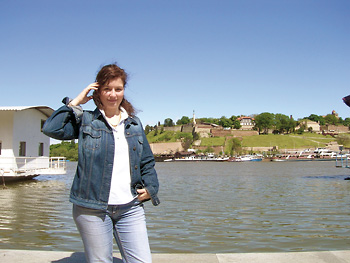 China and India, as two great cultures, from our, European point of view, are so fascinating. While watching the Oscar winning movie Slumdog Millionaire, I remembered Taj Mahal. I had a strong wish to see that monument of love, so I traveled there from New Delhi where I played the World Championship semi finals. I was in China several times, first time in 1991. Beijing, Shanghai, Shenyang. Already then, the incredible contrast between the old and the new could be noticed, for example, pagodas and skyscrapers. I can only imagine what it is like now!
I also like to go to Western metropolises. I like order. I like it when you know the minute your transportation is arriving, that it is possible to spend quality time without unnecessary anxiety. I love Paris, Berlin and Stockholm were a pleasant surprise, Switzerland is wonderful. Nevertheless, it is best at home. Only at home.
***
People
– I know that the world chess champion Maia Chiburdanidze was delighted and returned several times to the Fruška Gora monasteries. World champion Vladimir Kramnik, when recently asked about the most emotional moment in his career, mentioned the thundering applause he once received during a tournament in Sava Centar. All famous world chess players who visited our country departed with the most beautiful memories. Your friends from abroad can be enchanted with the Temple of St. Sava, view from the Kalemegdan or entertainment; however, something else remains as the strongest impression. The spirit of individuals, the spirit of the nation. We maintained a kind of ironic distance towards everything worrying us. The spirit with healthy humor is something that keeps us alive and makes us special. I am sorry people from abroad know so little about us and evaluate us based on disputable prejudice. To be more specific: we alone are the most important resource and least utilized potential of this country.
***
Bora
– A monument to the first Serbian chess grandmaster Bora Kostić (1887-1963) was raised in the center of his hometown of Vršac. However, it is not widely known that he was probably the first true world traveler from these lands. At the beginning of the previous century, Kostić carried the name of Serbia through both Americas, Africa, India, Australia, New Zealand, Singapore, Hong Kong and many other places. Texts about this globetrotter and intellectual, Viennese student, polyglot, even playboy, can be found in the New York Times and annals, archives of exotic countries under the influence of Victorian England. If our tourist organizations did not have anyone to mention as "the first Serbian world traveler" up to now, my suggestion is to find out more about this name. Some are proud of Marco Polo, some of Magellan, and we have uncle Bora, who was also the national chess champion before the war and member of the chess national team.