Introducing
"MERKUR" FROM VRNJAČKA SPA IS GETTING OFFICIAL VERIFICATIONS OF ITS MODERN DEVELOPMENT STRATEGY
The Leader of Health Tourism
The business strategy of the biggest health and tourism centre in the most important Serbian spa, with its slogan "No boundaries between healing and pleasure", is dedicated to the market and to its guests and it is giving great results. For only a few months, they got three prestigious acknowledgments, but above all are those given by their guests. From all visits in Vranjačka Spa during one year, one third is in the objects of Special Hospital "Merkur"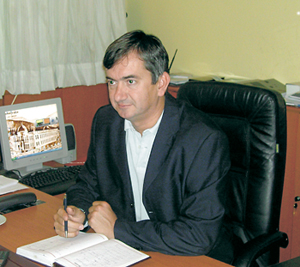 With its ideas and strategic programs, "Merkur" changed all directions of development and the working philosophy of complete spa tourism in Serbia.
Good marketing, the important part of working strategy and philosophy of "Merkur", got an official acknowledgement. Carefully creating promotive programs, marketing materials, nine special programs which "Merkur" offered on the market, a presentation on their stand, the concept, the communicative and polite people, but also the basic contribution to the development of tourism in Vrnjačka Spa and entire Serbia – these are all important elements of marketing and business concepts.
In only a few months, Special Hospital "Merkur" got three important acknowledgments for the development of health tourism. On this year's International Fair of Tourism in Belgrade, "Merkur" got the gold medal in the category of health tourism. After that, the National Centre for the Development of Tourism named this health institution the House of Health. Recently, this centre in Vrnjačka Spa has the title "Business Partner 2009".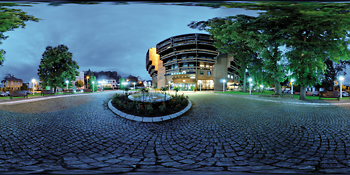 Our exceptional business character was recognized and rated by our business partners. The results of independent research have confirmed it. We have satisfied all ten categories, which represents the best verification of effectiveness of our business policy, which is based on quality, quantity and continueous work. This is approved by the number of guests, which is 71 percent higher than in the same period last year. The capacities have become small for all our guests – says Doctor Dejan Stanojević, the Manager of "Merkur" Special Hospital, for National Review, adding that they have united spa treatments with modern relaxation wellness programs. They have made many partners in great systems, like NIS, "Telekom" and "Elektromreže jugoistočne Evrope", whose workers from Greece and Cypress stay at Vrnjačka Spa for treatment and recovery. 

For great interest in its programs, this Special Hospital in Vrnjačka Spa started hiring the capacities of "Fontana" Hotel complex. All five "Merkur" stationeries are full, so a few weeks ago, in "Fontana" Hotel, there are more than 80 patients where the entire medical service and physical therapy service are working. From all visits in Vranjačka Spa during one year, one third is in the objects of Special Hospital "Merkur".
***
Nine special programs
The attention of the public and the interest of clients were attracted by "Merkur" special programs of which National Review wrote already. We shall remind you of the programs: "Healing as vacation", "Quick diagnostics", "Linea Life – losing weight program", "Wellness weekend", "Honeymoon", "Winter's dream in Merkur", "Managing preventive program", "Congress tourism" and "Dental tourism".