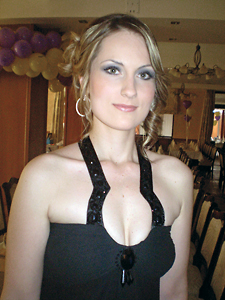 Introducing
"REVITA" – A MISSION FOR A HEALTHY LIFE
A Royal Journey

"Altamed" Company can be proud of its quick conquering of the domestic but also of the foreign market, which is rare for Serbian companies. Its products are in homes of many Europeans, and they have reached the fifth continent, Australia. The project is called "Revita", made in collaboration with the Russian Academy of Science.
The task of the projects was the support for individuals that are exposed continually to exceptionally psychophysical efforts. They have taken the best from nature and they have created diet products based on lyophilized royal jelly, which preserves health and strengthens immunity in all life ages. A team of experts of "Altamed" created the unique formula of this potion in 1994. The royal jelly brought well to many people, but "Revita" was made in order to help the old and also the young, using it as everyday supplement to nutrition. The success which was achieved really justified the name of  "royal" jelly. Of course, reasons are numerous…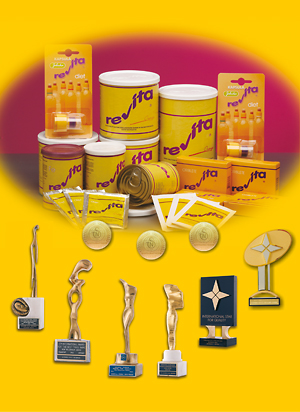 "Revita" is produced in the Pharmaceutical Institution "Ekofarm", and controlled by relevant authorized institutes in Serbia and abroad.
– For fifteen years, we have been growing, developing and made the entire palette of "Revita" products. We have been stuck to our main idea all the time about healthy life, starting with the fact that nature is our friend, teacher and partner and that people are improving the quality of their lives only with their own good. The mission of "Altamed" is clear: using the products of nature it is helping people to get a healthier life and better life – says Marina Subotić, the Marketing Executive of "MLM Revita plus Srbija" about this planetary success, for National Review.
Your products are sold and used in many countries. How did you do that? First, thanks to the quality of its products, "Revita" is a high-quality functional nutrition supplement, a tasty potion that includes all pharmaceutical materials because of royal jelly. We are controlling every step taken until the result of getting the final product: from raw material, through production in pharmaceutical conditions, to delivery. Certificates of standards ISO 9001:2000 and NASSR, which we got in 2007 as well as HALAL certification, which we got in 2008, witness all this. This year, the International Certificate Company TIF rated with the highest grade the two-year system of quality management ISO and NASSR. Now, we are among a few companies, which work on the implementation of the biggest international standard in food production ISO 22000. We are planning to finalize it in October.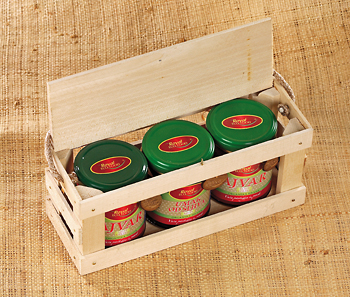 "Revita" is the brand after which your company is popular worldwide, made based on royal jelly, proved to be made from the best natural product, of the strongest bio-stimulator and bio-regenerator, and very important for health preservation and healing treatments. However, how did you find clients in so many countries?
In the beginning, we sold our products in pharmacies, healthy food stores, and bigger markets. The first clients already knew a lot of the effect of royal jelly on human body and they started spreading out the story about "Revita". We have decided to hire those who want to collaborate, and now we have several thousands of collaborators in our MLM system in 23 distributive centres in Serbia, Macedonia, Montenegro, Bosnia and Herzegovina, Croatia, Slovenia, Italy, Austria, and Australia. Business in Switzerland and Hungary is about to begin.
***
Prizes and acknowledgments
All the efforts on the improvement of the quality of life in health, spiritual and material fields had many prizes and acknowledgments as a result. We should mention some of them: "Best Trade Name", for the most successful company in Southeast Europe – Frankfurt, 2002; the Prize for Quality in the Field of Nutrition and Potions SIAL, Paris, 2002; the European Prize for Quality, Paris, 2003 and in 2004 in Vienna, and then in 2008; then the "Golden Star" for quality in Geneva and the latest prize, the Platinum Prize for Business Prestige in New York, in 2008.
All "Revita" products got gold medals on the International Fair of Agriculture in Novi Sad and "Royal Ofert" got the silver medal.
We should mention the special acknowledgment of the International Brand Fair in Belgrade 2009: "Revita" was proclaimed the most perspective domestic brand.
***
Step forward
The people of "Altamed" Company made a step forward. Besides caring about health, they have made a project in the field of protection and preservation of the environment. They are refining organic waste from big farms and they produce organic compost "Royal Ofert" and bio-protein, which is natural food for animals.