Visionaries
MILENA PAVLOVIĆ BARILI (1909-1945), TRULY SERBIAN, TRULY INTERNATIONAL
Driven Away to Succeed
At the age of only twelve, she got enrolled at the Art School in Belgrade, the then Academy. She studied in Munich with the famous Von Stuck, attracted attention with her art and her personality in Paris, Rome, New York. She found her place besides Frida Kahlo and Tamara de Lempicka. Yet, she could not even find a job as a drawing teacher in the (then) Southern Serbian small towns of Štip, Veles and Tetovo, which was the reason she left! Serbia now marks the hundredth anniversary of her birth as a first-class cultural event. Is that a sign that we got the point?
By: Dejan Djorić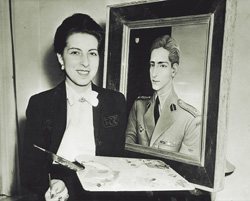 "Everything in Milena's life is extraordinary, unusual – its beginning, duration and end." This is how Miodrag B. Protić wrote about the exotic life and work of Milena Pavlović Barili, about the invitation to dream and contemplate, to add new images, scents and colors. The painter was born in 1909 in Požarevac as the only child of Danica Pavlović and Bruno Barili. Her mother was a beauty from a prominent family, descendant of Karadjordje's eldest daughter Sava, educated, a lady of the world, who spoke several languages, passionate traveler. She studied piano and singing at the Conservatorium in Munich, where she met Bruno Barili, composer, music critic, poet and aesthetician, from a family of painters. Her father's name and influence opened the doors of literary salons and galleries to Milena, and enabled her to enter the highest i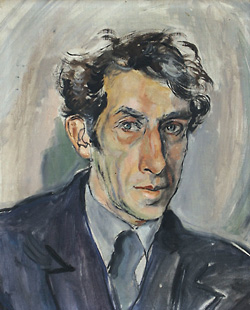 ntellectual circles. She had extraordinary parents and her family introduced her to aestheticism, dandyism, love towards secession and the past. What she had taken from her home, she later only complemented and developed.
As a wunderkind, at the age of only twelve, she got enrolled at the Art School in Belgrade, a kind of a fine arts academy between the two wars, where she graduated four years later. Already then, in 1926, at the age of 17, her name appeared in Politika. Her school friends were Djordje Andrejević Kun and Lazar Ličenoski. That was the time when she turned to the world of myth, fantasy and glamour, fascinating emotions; she painted Hamlet, the wounded Indian, Rudolf Valentino and other actors, using movie posters as models. The white sheik, romanticism, popular culture, kitsch and extravagance are her conceptual starting points. Like no one before her, she reformulated them with a vision of extraordinary beauty. The case of Dragi Stojanović shows how much our best artists were misunderstood in small town environments. In Milena he saw a "born decorative painter and caricaturist"!
IDEOLOGY OF RETURNING TO THE PAINTING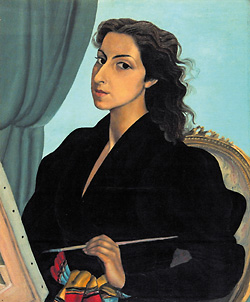 The artistic world of Milena Pavlović Barili began completing very early. And it should be clear: her life and her works are inseparable. It is the era of the third decade, of late cubism, expressionism, constructivism, intimism, partial return to Poussin and Ingres. Milena Pavlović Barili never participated in Serbian art, and not only because she created in Paris, Rome and New York. Her painting and poetry (and she wrote poems just like she painted) have nothing in common with the wild avant-gardism of the time. It is completely wrong to evaluate her art as some kind of surrealism and post-surrealism. She was unfamiliar with experiments of any kind. Although she knew Giorgio de Chirico and Albert Savini, she was aside from Italian metaphysicists. The return to order, tradition as well as imagination, secession and symbolism make her extraordinary in world art, yet it cannot be said that she was anachronous, backward or out of her time.
This artist, whose ideology of returning to painting means a lot today too, felt better in Paris, Florence and Venice than in Belgrade and Požarevac. From today's perspective, also the then perspective, the misunderstanding and rejection she experienced in the Kingdom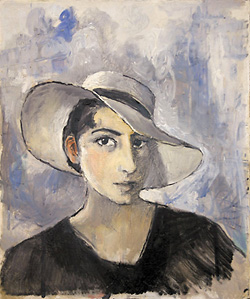 of Serbs, Croats and Slovenians was very pathetic. At the time when teachers in our art schools were people who often had not even read any history of art, people of doubtful literacy and culture, this best and most educated Serbian artist could not find a job as a drawing teacher neither in Požarevac nor in Southern Serbian small towns of Štip, Veles and Tetovo! She wanted to serve her homeland for patriotic, idealistic reasons. Fortunately, she was misunderstood, which practically drove her away and made her succeed on the international scene.
She went to Munich and applied for the class of Franz von Stuck, famous Academy professor, the last great painter of the old school, with whom she remained pen friend until the end of her life. Not knowing who their author is, at the preliminary exam he marked her works with his famous circles as mature. Habermann, the other professor at the preliminary exam wrote: "Pay special attention to this talent!"
Giorgio de Chirico also studied with Stuck at the time. He did not have a good opinion about Serbian painters, saying that they are artists of a slimy, dirty palette. His later friend Dragoš Kalajić regretted all his life for missing to ask Giorgio de Chirico in an interview about Milena Pavlović Barili.
STUDENT OF OLD MASTERS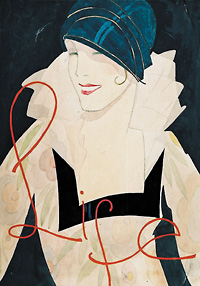 She did not, like many others, learn from Picasso and Matisse. She learned from the XIX century masters (Aubrey Beardsley, Gustav Klimt, Max Klinger and Arnold Böcklin), without noticing Kandinski, the invasion of abstraction, dadaism and avant-gardism. During the Munich period she painted nudes, Japanese women and Egyptian dancers. Arabians, Mexicans, Persians, Spaniards, blacks, Chinese pass through her paintings… Her swaying, spiral, poetic world of cosmopolitan romanticism is formed, open towards nature, the night, the universe, children, flowers, beyond time and experience. Butterflies, angels and gods enter her paintings. In one of her last ones, she painted a nun (herself?) with a heart of fire. She spoke five languages, painted grotesques, characters from 1001 nights, rococo marquises, harlequins, dancers (such as Josephine Baker), Parisian gigolos, fatal women, educated people, senoritas, stylized and ornamental figures. She dedicated one of the most beautiful parts of her opus to the horrible and magnificent moment of her own nation, the Golgotha and resurrection of Serbia in World War I.
Her art connects the living and bizarre fantasy with a clean line, horror with Botticelli and early-Renaissance religious painting. She felt the past like the present, her senses were tense and open, perhaps even to much. Therefore there is so much special nocturnal light, melancholy, strong contrast and sharp colors in her works. Although she was active in high society and club life and nightlife, she knew the innocent art, solitude and silence in creating chamber masterpieces. In the XX century, only the Spanish painter Remedios Varo introduced so much mysteriousness in her paintings. Surrealist painters such as Dorothea Tanning, Kay Sage, Leonora Carrington, Toyen and Valentine Hugo, as painters cannot be compared with Milena Pavlović Barili.
After leaving the country, after the Munich Academy, she spent a whole decade in Europe, Paris, London, Oslo, in Italian and Spanish cities. As her mother remembered, she painted as if she had been possessed, day and night, without stopping or resting, trying to find her artistic universe. Around 1937-38, she abandoned her linear style and (under the growing influence of Italian Renaissance) painted her best oils.
SHADOWS OF UNWORTHY DESCENDANTS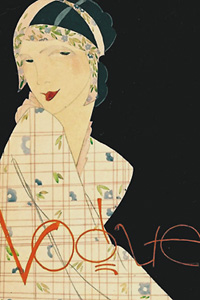 The discovery of complete, integral painting, matched, almost was at the same time she departed to New York in 1939. Already in 1940, she exhibited her works in the gallery of Giuliano Levi, who organized the first exhibition of Salvador Dali and published his first monograph in America. Although she suffered existentially, she met and painted portraits of the world elite. Her first years in America are marked by her work on designing shop windows, cover pages and advertisements in many female magazines, including Vogue, Harper's Bazaar and Town and Country. She wrote to her mother that she had to work hard to satisfy the requirements forced by belonging to high society, financing servants, different services, buying expensive clothes and fur coats. On the day Belgrade was bombed, she began a prayer work on a painting with an angel and greeted the liberation of Belgrade through Radio New York. In America she married Thomas Astor Goslen, aviation officer, whose family still keeps the cult of Milena. After falling off a horse and spine injury, she died on March 5, 1945.
The painting of Milena Pavlović Barili was only slightly influenced by her contemporaries, but she, indirectly, as the founder of the Serbian school of fantastic and metaphysical painting, one of the best in the world, left many followers. It can be said that Serbian modern art begins with two female painters: Nadežda Petrović, forerunner of high modernism and modernism between two wars, and Milena Pavlović Barili, whose work and fate announced the nocturnal, underground, irrational part of Serbian art.
Two development lines of our modern art do not meet anywhere; they are aspects in an eternal dispute. Local professional and wider public reveal the most original in this woman from Požarevac. After Paja Jovanović, and before Miodrag Dado Djurić and Marina Abramović, of all our artists, she was the only one with the potential to become internationally famous. Her place is besides Frida Khalo and Tamara de Lempicka.
The present, as well as all other previous cultural authorities, missed the chance to correctly present to the world the work of this great artist. The Serbian Academy of Arts and Sciences (SANU), "Milena Pavlović Barili" Gallery in Požarevac and Museum of Contemporary Art in Belgrade marked the hundredth anniversary of her birth with the up to now widest retrospective of her works in the SANU Gallery (although with a stupid title "Dream about Waking"). Instead of having Miodrag B. Protić open the exhibition, who revealed Milena to our public in 1954, published the first study, monograph and organized the first larger exhibition, academician Tasić, previous director of the National Museum in Belgrade, spoke at the exhibition opening, and changed Milena's name into Milica! The culmination of arrogance was the withdrawal of the Ministry of Culture from exhibiting her works in Italy after finding an appropriate gallery and after the budget was already approved. The light of this exhibition is the accompanying four hundred pages monograph where we can finally read the text of Jelica Milojković, director of the "Milena Pavlović Barili" Gallery in Požarevac, best expert on her life and work, art historian who has the most credits for a wider and better knowing of this charismatic person.
***
Dream about Waking
Marking the hundredth anniversary of the birth of the great painter, an exhibition of seven of her works from the Museum of Contemporary Art in Belgrade was set in the SANU Gallery during July and August, as well as a hundred of paintings, drawings, sketches and illustrations from the "Milena Pavlović Barili" Gallery in her birth town of Požarevac. This valuable exhibition was visited by more than 100.000 people, which is the record of the SANU Gallery in this decade.