Visit
VALJEVO IN THE 21ST CENTURY, WITH WISDOM OF OLD AND SPIRIT OF MODERN CITIES
Always With a Good Reputation
The story about "Valjevo hoax", of course, is only an anecdote and a humorous neighbor's joke. "The city is one of a few in Serbia that received an international credit rating, adopted all needed strategic documents, received a certificate of good business climate. Austrians, Italians, French, Slovenians and others have already invested here and are successfully expanding their businesses. Local entrepreneurs also keep the same pace", says for "National Review" the mayor of Valjevo Zoran Jakovljević. "Valjevo has a lot to offer to all of them, as well as to all its guests, in the area of culture, spirituality, tourism, entertainment, sports..."
By: Goran Budimir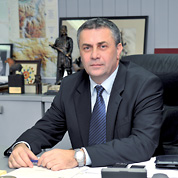 "Traveling across high mountains and lush valleys, decorated with big forests, we did not encountered anything worth mentioning until we reached the city of Valjevo – with a big population, spacious, pleasant, with numerous gardens..." That is what in the early 17th century wrote the French author Louis Gedoyn. And half a century later, describing this city on the banks of the Kolubara River, Evlija Čelebija says that there are 870 houses in Valjevo and a large number of craft and trade shops.
This beautiful city is first mentioned in Dubrovnik accounts from 1393. It was founded on the old trade road from Belgrade to Bosnia and from the coast to the interior of the continent (on the 95th kilometer southwest from the current Serbian capital), under the slopes of mountains Medvednik, Povlen, Jablanik and Maljen. It had a turbulent history, from Roman and Byzantine times, through Serbian Middle Ages, slavery under Turks, Serbian uprisings in the 19th century, liberation wars... Its history and "its light under the dome of the sky" were probably marked the most by great people who were born here and their work, including the latest Serbian saints.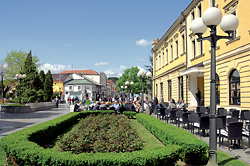 Today it is a modern city with a population of about 80,000. The city of noble tradition, the city of culture, sports, youth, the city of the future.
Together with Kraljevo and Novi Sad, Valjevo was among the first local self-governments to receive a credit rating from international agency "Mudis". To achieve this, it was necessary to meet management quality standards, have appropriate financial results in the previous four and strategic plans for the next five years.
– The establishment of credit rating, which implies transparency and recognizable qualities in the market, will significantly help us to increase investments – says mayor of Valjevo Zoran Jakovljević for National Review. – We have adopted the most important strategic documents: Vision of the City Until 2020, Strategy for Sustainable Local Development Until 2020, and Strategy for Local Economic Development. After receiving the certificate on good business climate, we have been included in the list of local communities in Serbia that are profoundly and for a long term committed to the development of economy.
LOGISTICS FOR BIG INVESTMENTS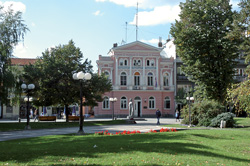 That is how, in the promotion of its opportunities before prospective investors, Valjevo was qualified for continuous support from NALED, USAID, Ministry of Economy and Regional Development and SIEPA agency. Several respectable foreign companies have already selected this city for their investments. "Austroterm" made the first greenfield investment in Valjevo, famous Italian manufacturer of stockings and fine lingerie "Golden Lady" is also here, "Intermarche" has purchased land and is planning to open a large shopping center, Slovenian "Gorenje" has recently leased additional five hectares for the construction of another production hall which will provide 500 new jobs. The city also has nine highly ranked infrastructural projects in its Slap Base, intended primarily for international donors.
– We have established the Economic Council, Department of Local Development and Economy, we are preparing allowances for investors with respect to lease and development of land, and with respect to local communal fees, we are allocating funds to subsidize new jobs... Among 32 cities in Serbia, Valjevo has won the fourth place at the investment fair, which is the fact that speaks for itself – adds mayor Jakovljević.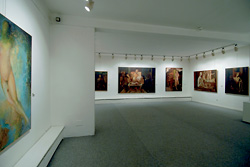 We have done, and we keep doing a lot of related work to facilitate and increase the quality of life in Valjevo. For example, birth records have been digitalized, and since early June 2010, the citizens of Valjevo can obtain birth certificates electronically in their city, but also in Belgrade, Novi Sad, Kragujevac and Leskovac. Valjevo communal police is among the first six that were fully equipped and will soon start working. The National Association of Prune Manufacturers was established in order to improve the production and placement of this product in big markets, primarily Russian market, but also to plant new and modern orchards and introduce a sign of quality and geographic origin.
– Within the cooperation with the Ministry of Agriculture, Valjevo will become one of the centers for the development of organic agriculture, especially fruit growing – says mayor Jakovljević. – Within that project, we are also planning the development of organic production in the protected area of Rovni dam where, on the area of 116 square kilometers, it will be forbidden to use mineral fertilizers, pesticides and other pollutants.
IRRESISTABLE CHARM OF THE OLD TOWN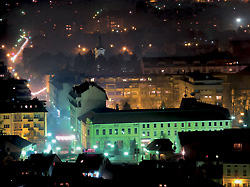 Valjevo is one of those Serbian cities that have successfully preserved their old charm and noble loveliness. A testimony of that is the preserved old city centre, with beautiful buildings, public institutions and cultural monuments, the building of National Museum and Valjevo gymnasium, galleries, pedestrian zones and old commercial streets, small squares and parks, numerous monuments, developed Kolubara pier. In the centre of the city, on the right bank of the Kolubara, there is the famous Tešnjar. This authentic district has been there since the 17th century, but its current appearance is from the late 19th century. That is why it has a distinct Serbian look. There, in Tešnjar, many domestic movies and TV series were shot.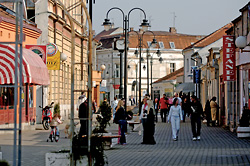 Another testimony of the rich Valjevo cultural and historic legacy are local museums and the Archive. The National Museum has a multimedia exhibition dedicated to Valjevo district, and in Muselim's residence there is an exhibition dedicated to the First and Second Serbian Uprisings. In Brankovina, there is a museum exhibition about the development of education and about the famous poetess Desanka Maksimović. In Lelić, museum exhibition is dedicated to the holy Bishop Nikolai the Serb.
Valjevo also has all potentials of an authentic tourist destination. Along with rich culture and history, there is also beautiful nature (the River Gradac Canyon, Jablanica, Valjevo mountains, Divčibare, Petnička and Degurićka caves), pilgrimages (relics of two saints)... The nearby Brankovina is among the first to develop rural tourism in Serbia, because the first organized stay of ten families in village households was recorded already in 1962. Many villages of Valjevo district are included into that map today.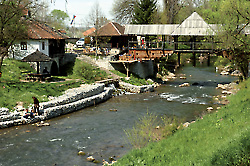 The canyon of the River Gradac, a small river that empties into Kolubara in the centre of Valjevo, is one of the protected areas in the Republic of Serbia. Ecologists consider it the cleanest river in Serbia. It is the last natural habitat of otters in Europe, as well as of some other endangered species. There, in the area that represents the favorite excursion ground for the citizens of Valjevo and their guests, one can still see old mills and outbuildings. There are also several monasteries and cultural-historic monuments in the canyon. The most famous is Ćelije Monastery, an endowment of king Dragutin from the 14th century. In the 20th century, saint Justin Ćelijski (Popović) was an abbot in this monastery (and lived there for more than three decades). The entrance into the monastery church holds the grave of Ilija Birčanin, national duke and the first victim of the "Slaughter of the Knezes". In the late 18th century, the famous Hadži Ruvim was an abbot in Ćelije Monastery, and he was another victim of the oppression by the Dahias. Saint Nikolai the Serb (Velimirović) also used to study here, at the beginning of this path, and his relics are kept in his monastic endowment in the nearby Lelić, where he was born. In immediate vicinity of that new monastery there is also a museum dedicated to this saint. The exhibition includes personal items, documents and manuscripts of the national saint.
COME, BECAUSE OF EVERYTHING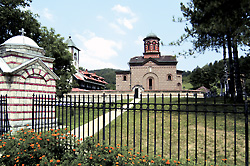 A special Valjevo chronicle can be woven from its bohemian culture and its poets, from that "local mythology" which is specific in every city, from all those places where that special Valjevo sensibility has been built and adopted, where one becomes the citizen of Valjevo regardless of whether they were born her or have come from far away. A fragment:
"These people like to socialize, they like taverns, and no one gets tired with their guests after three days. If you find yourself here, you will certainly visit the Museum, Nenadović's Tower, Muselin's residence, you will take photos on Marko's chair, at the Modern Gallery you will see paintings of Ljuba Popović, the most famous painter from Valjevo, visit Brankovina and recite Desanka's verses No, don' come to me... On Platani you will have a pint of 'Valjevo beer', walk around Pećina park, go to Gradac and visit the mill of Glišić's Sava Savanović, at least take a peak into the Science Center 'Petnica', swim in the pool or lake, have trout in 'Lovci' for dinner while peacocks are walking around your table; o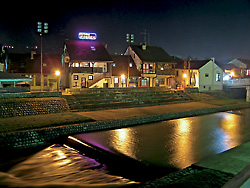 n the promenade in Knez Miloševa Street you will hear in your head Beautiful women are walking through the city... Do not complain to us if you give your entire salary to Bair musicians in a tavern in Tešnjar, and then scrape for coins to by a hot burek with cheese at three in the morning, or corn porridge and French toast in 'Šmeker'... Remorse is not a remedy. Smile as if nothing happened, treat yourself with tufahije in 'Kuća', have a brandy in 'Gljivar', by a kilogram of duvan čvarci "to go" from Slavan. You can use it both as justification and as an excuse to return here soon."
People also come to Valjevo every year because of its attractive cultural and tourist events, such as "Tešnjar Evenings" and "Jazz Fest".
Finally, as another invitation to visit Valjevo, we quote the words of actor Nenad Jezdić (originally from Valjevo, of course): "Come to Valjevo because of pristine, committed friendship, because of closeness of Valjevo people, because of good hosts and people who know how to be loyal. Make a feat so that these categories don't last only for a moment."
***
Name
There are many legends that explain how Valjevo got its name. According to some, people rolled down (svaljao se narod) from the mountains into the plains; philosophers say it was named after the Latin word vallis (valley), some say that the name comes from a man named Valj, which is an old Slavic name, who was the owner of the first tavern built in the territory of the city. The most widespread is the legend according to which Valjevo got its name from valjarice, wooden buildings with a mechanism for the rolling of cloth. In the old times, there used to be many of such buildings along the banks of the Kolubara.
***
Cultural Goods
There are 47 registered immovable cultural goods in the territory of Valjevo.
Monasteries Pustinja, Ćelije, Lelić and Jovanja, wooden church in Miličinica and Nenadović's Tower are categorized as immovable cultural goods of great significance. Spatial cultural-historic units areTešnjar, Knez-Miloševa Street and Bebića port. Brankovina is a renowned place. Tešnjar and Knez Miloševa Street are central city areas, together with Brankovina, which is 7 kilometers away, and these are the most frequently visited destinations in the city.
***
Famous People
Nenadovići (Aleksa, Jakov, prota Mateja...), Ilija Birčanin, Desanka Maksimović, Milovan Glišić, Saint Nikolaj (Velimirović), Saint Justin (Popović), Hadži Ruvim, Ljuba Popović, Slobodan Jevtić Pulika, Draga Jonaš, Matija Bećković, Miki Jevremović, Dr Boško Đukanović, Mića Orlović, Jovan Maljoković, Voja Brajović, Nenad Jezdić, Željko Joksimović, Milan and Vladan Đurđević ("Neverne bebe"), Miloš Teodosić...
***
The City of Sports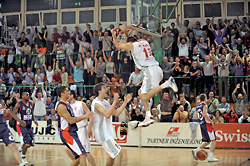 We can write an entire history proving that Valjevo truly is the city of sports. The most successful local sport club is Basketball Club "Metalac", established in 1948, today one of the Serbian SuperLiga clubs. Football club "Budućnost", currently competing in the Serbian League, this year celebrates its 90th anniversary. Thanks to the great chess fan and a respectable doctor Boško Đukanović, Chess Club "Sveti Nikolaj" hired some world famous players and is winning tournaments and championships. The most significant names of Serbian athleticism gather in Valjevo every year at the "Svetosavska Race" and Race "General Đukić"...