Research
WHY SHOULD THE MARKETING STRATEGY IN SERBIAN TOURISM AND ITS RESULTS BE FUNDAMENTALLY REEVALUATED
Everything Is Already Invented
Everyone has been agreeing for years that the Serbian income from tourism is far below other neighboring countries with similar potential. And that's it. The causes? The consequences? Reevaluation? We made a research about the growth of tourism economies in Hungary, Slovakia and Austria, and, at the same time, about what is done in Serbia, which had a drop in 2010. We had a number of questions for the competent people of Serbian tourism, but for most of them never received answers
By: Olga Vukadinović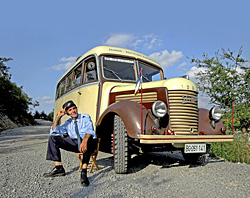 The post-holiday January break, characteristic for many branches of economy, does not apply for tourism. The winter season is in full swing and a number of international tourism fairs are organized in Europe. This fact and the already common putting the responsibility onto someone else (if some of our questions are understood in such a way) led us to many difficulties in searching for answers to a series of important dilemmas related to Serbian tourism strategy. What is the marketing concept in the Serbian tourism strategy? How well chosen and useful are messages sent to potential users? What are their results? The state secretary for tourism and his associates left us, the public, without answers. Similar was with the Tourism Organization of Serbia (TOS). Arguments, good intentions and our rating were of no help. Not even for getting intelligent excuses. And some of the responsible people celebrated longer than Ivko from the famous comedy of Stevan Sremac.
But let us go back to our subject. Although its resources do not make it one of the most attractive countries in Southeastern Europe in the field of tourism, Serbia disposes with possibilities for the development of nine tourism products (business tourism, events, city break, special interests, nautical, health tourism, mountains and lakes, rural tourism, cruises). The budget for tourism in 2010 amounted to 4.4 billion dinars, which is twice as much than in 2009. The subventions for public enterprises and organizations included 901.800.000 for PE "Ski Centers of Serbia", 938.200.000 for PE "Stara Planina", and 220.000.000 dinars for TOS. 490 million dinars were planned for tourism development projects, with the emphasis on ski centers, vacation on the Danube and preservation of nature.
FEWER DOMESTIC GUESTS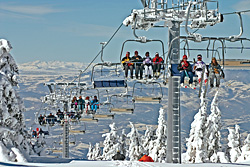 In presenting the Serbian tourism offer at international tourism fairs, TOS emphasized city breaks, active vacations on the Danube and in Western Serbia, camping and accommodation in rural households. Tours related to summer cultural and music events were promoted at fairs in Utrecht, Oslo and Madrid. Several examples show that these promotional activities were not lacking results. One of them refers to the Dutch market, on which the number of tourists for the 11 months of 2010 increased by 17 percent year-on-year. Somewhat weaker results, yet not negligible, were achieved at the German market where the number of tourists increased by 7 percent.
However, even the different forms of marketing presentations, from promotions at fairs to promotional packages, printing brochures, trips of tour operators and reporters, internet presentations, media and other campaigns, did not make the number of tourists in Serbia increase. According to the Republic Bureau of Statistics, the number of tourists in 2010 was 2.000.597, which is one percent less than in 2009. There was four percent less domestic tourists (1.317.916), but six percent more foreign ones (682.681). Statistics further states that the best results were achieved in December, when the total number of tourists increased by 18 percent, thereof 16 percent domestic guests and as much as 21 percent foreign.
Regarding the choice of destinations, measured with the number of overnight stays, in the period from January to December 2010, domestic tourists most often visited Vrnjačka Banja spa, however 9 percent less compared to the previous year. Same is with Sokobanja spa, which had a drop of 8 percent. Opposite to these spas, Zlatibor had a positive trend, an increase of 2 percent.
When speaking about foreign tourists (measured with the number of overnight stays), Belgrade is the first on the list with 790.536, Novi Sad second with 100.166, Zlatibor third with 51.641, Niš 50.290, Kopaonik 23.880, Subotica 19.488, Tara 13.490. It is interesting that Belgrade, despite all marketing activities, still had a drop of 3 percent, Kopaonik as much as 21, while Novi Sad had an increase of 4 percent, Niš 12, Subotica 14, Zlatibor 18, Tara as much as 21 percent.
CITY BREAK AS A TRUMP
We tried to find out the budgets for marketing and what tourism products are most attractive for tourists. Despite the positive trend and increase of the number of guests, we haven't received responses neither from Zlatibor, nor from Subotica (from where we received an apology because they are busy preparing for the fair in Ljubljana). We received an answer from Novi Sad that their marketing deals with the promotion of the tourism offer and establishing the image of Novi Sad as an attractive tourist destination, with communicating and advertising tourism as the leading branch of economy in accordance with the city development strategy, with strengthening the influence of Novi Sad tourism on the republic and regional level, promoting the cultural and historical heritage and tradition, organizing events, developing the awareness of the values of the city at specialized local and international fairs, presenting the tourism offer to world media and tour operators, affirming all forms of nautical tourism, etc. However, "City Break" was emphasized as the main tourism product, based on the Danube, the vicinity of Fruška Gora and its monasteries, and the fact that it has a very favorable traffic and geographical position.
All this, according to the official data of the Republic Bureau of Statistics, led to the increase of the total number of tourists in Novi Sad by 10 percent, explains Branko Rondović, director of the Tourism Organization in this city, stating that he is very satisfied with the work of two info-centers in the city. According to the data of these centers, the most often visitors were tourists from Great Britain, Germany, France, Slovenia, but there were also guests from North and South America, Australia, Asia and Africa. The Novi Sad TO website is also well visited.
HALF OF THE BUDGET FOR PROMOTIONS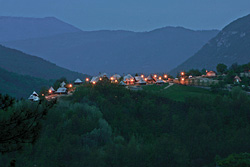 What are the key objectives of the promotional activities of the Belgrade TO? Before all, says Dejan Veselinov, acting director of this organization, to position Belgrade as an ideal tourist destination for a short city vacation, for visiting cultural and sports events, to emphasize the advantages of the two rivers, to present a city of great business opportunities. Considering the negative statistics in most European cities, the increase of 9 percent of foreign tourists is satisfactory, thinks Veselinov. He believes that this year, the number of tourists (both domestic and foreign) will be significantly higher thanks to the further positioning of Belgrade as a globally known city destination, cosmopolitan leader among Southeastern European cities, which offers its guests high quality urban experiences, and investors good business opportunities. The director of Belgrade TO also emphasizes that the Serbian capital is an important nautical point with a completely utilized river tourism potential, a city with resolved infrastructural problems, regulated tourism infrastructure (parking lots for tourist buses, accessible for invalids, well arranged signalization in the whole city area, main signs and names of streets in Latin alphabet). It is also more accessible to foreign tourists due to the improvement of all kinds of international traffic, from road and railway to river and air.
Dejan Veselinov further says that the means planned for 2011 are 20 percent lower than for 2009, and that difficult tasks are before TOB. Of the total budget of this organization, 45 percent goes for promotions. Unlike the previous years, this year they will try to use more money for on line and social networks. The tourism offer will be advertised at tourism fairs, by brochures, promotional packages, internet presentations, trips of reporters, delivering information to the media, film and TV production. They also plan more contacts with trips organizers, tourist agencies, low cost airlines.
Zaječar – tells us Zoran Stamenković, director of this city's Tourism Organization – has two marketing strategies for tourism: differentiated mass marketing, in segments which are already crystallized and confirmed for satisfying specific needs (young people, excursions, business and transit tourism), and the growth strategy in cultural, ecological and rural tourism which are at this point underdeveloped, but, in accordance with international and national trends, have big potential. A special strategy is made on regional level with the objective to activate ambient units. As an example, Stamenković states Popova Plaža and the Kraljevica park-forest.
"The tourism organization deals with promotion, so practically all its means and activities are oriented towards marketing. It is hard to say how much is budgeted specially for marketing", says Stamenković. "The total budget of Zaječar TO for the previous year was 16.497.000 dinars, and it is a bit higher this year (17.160.000). This money is, of course, also used for salaries, contributions and all other expenses."
The income from tourism in Serbia in 2009 amounted to 900 million dollars, which is, according to the previous Minister Mladjan Dinkić, much less than the income made in countries similar to Serbia. Having in mind that countries with a sea have an advantage, we tried to compare Serbia with neighboring countries with similar resources.
YOU REAP WHAT YOU SOW
Duško Karadžić, deputy chief of the Office of Economy at the Embassy of the Republic of Hungary in Belgrade, told us that from January to November 2010, his country, with a population of a little over 10 million, had 6,9 million guests: 3,7 million domestic and 3,2 million foreign (in the same period, Serbia had 1.867.634 tourists). Compared to 2009, it is an increase of 1,7 percent. The most popular tourist destination is Budapest, followed by Balaton. In the period from January to November 2010, tourists in Budapest had 6.154.318 overnight stays, thereof 4.915.702 foreign tourists and 1.238.616 domestic, which is an increase of 4 percent. Hungarian hotels had an income of 219 billion in this period, thereof 120 from accommodation, which is a 4 percent increase. By the way, tourism makes 6,7 percent of the total GDP of Hungary.
The share of tourism in the GDP of Slovakia is, according to Jan Stark, chief of the Department of Trade and Economy, 2,5 percent. During the first three quarters of the previous year, his country hosted 1.061.199 tourists, which is, compared to 2009, an increase of 2,1 percent. The most visited destinations are Bratislava and Tatry. The capital of Slovakia, with a population of 426.091 (according to the 2006 census), had 649.724 tourists in 2009, which is close to the number of tourists who visited Belgrade last year. The Slovakian tourist agency – part of the Ministry of Traffic, Construction and Regional Development – promotes Slovakia as a tourist destination on the domestic and foreign markets.
In any case, promotions give brilliant results.
Everything is already invented.
***
I, Belgrade
Belgrade is most attractive for foreign tourists as a personality (as the marketing strategy states). It is trendy, fun, free, creative. Foreign tourists in Belgrade are most attracted to Kalemegdan, Skadarlija, the rivers, Ada Ciganlija, Avala, and the domestic guests to shopping, excursions, visiting friends and relatives, big cultural and sports events.
***
Austrian Example
The number of tourists in Austria could be an example for neighboring countries. Last year, this country with a population of 8.353.243 had 17.927.153 tourists in the summer season, thereof 6.577.226 domestic and 11.349.927 foreign, which was an increase of 3,9 percent year-on-year. The most attractive destination is Tirol (4.294.239), followed by Vienna (2.782.776) and Salzburg (2.690.000). Unfortunately, we could not find out the share of tourism in the GDP of Austria, but experts consider it one of the main branches of economy.