Catalog
A FEW NOTES FROM BANJALUKA CITY GUIDE, CAPITAL OF REPUBLIKA SRPSKA
A Fair City on the Vrbas River
Referred to as the city of culture, city of youth, city of sports, and city of fair ladies. One ćevap is named after it, known also for its green river, fortress, museums, university, "Borac", "nektar" beer, dajak boat, for poems that sprung it into fame and writers from the entire Krajina that rallied around it, for extraordinary hiking, cycling and extreme sports terrains in its vicinity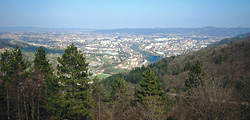 With around 250.000 inhabitants, covering the area of 1,239 square kilometers, Banjaluka is the largest city of Republika Srpska, its political, administrative, financial, academic, and cultural center. Set in the basin at 164 meter above sea level, where the Pannonian Basin from the north meets the Dinara mountain range from the south. It is adorned with a number of green areas (parks and avenues). Referred to as the city of youth, city of sports, and city of fair ladies, and also known by banjalučki ćevap, "nektar" beer and distinctive dajak boat.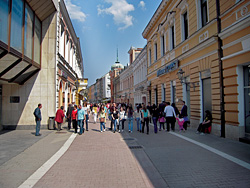 Kastel Fortress. Located in the inner city, which dominates the left bank of the Vrbas River. The place where remains of Neolithic hill-fort settlement were discovered, along with the findings from Antique, Slavic, Ottoman and Austro-Hungarian period. Today, Kastel represents one of the most valuable cultural and historic monuments of Banjaluka and a place where you can experience the spirit of times gone.
The Temple of Christ the Savior. It was built between and until 1929, and consecrated in 1939. It was demolished at the beginning of World War Two, and restored in 2004. The church is built in Serbian-Byzantine style and it represents one of the most beautiful and largest Orthodox religious architecture achievements in the Balkans.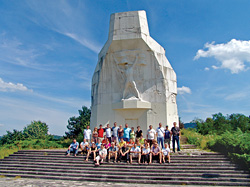 Museum of Republika Srpska. Founded on September 26th, 1930 as Museum of the Vrbas County, it is a central museum institution and institution for preserving movable cultural property of Republika Srpska. In the Museum of Republika Srpska you may visit permanent exibition (archeological, ethological, and natural history) on the 1,500 square meter as well as theme exhibitions.
City market. In particular known for high quality supply of domestic groceries, one might find in it, under favorable prices, all agriculture products and various consumer goods.
Museum of Contemporary Art of Republika Srpska. Building of an old train station, built in 1891 in neo-renaissance style, today is a Museum of Contemporary Art of Republika Srpska, a place where every day you can visit exhibitions of famous domestic and international authors.

***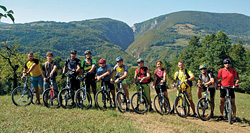 The Adventure
In Banjaluka you can test your skills in activities such as rafting, kayaking, canoeing, canyoning, paragliding, hiking, cycling, etc. The longest route for white water activities amounts to 21 kilometer, with the unique occasion of night rafting through illuminated canyon Tijesno. Experience the charm and thrills of skydiving firsthand with tandem jump from the 3.000 meters.
***

Banjaluka Tourism Organisation
Bana Lazarevića 6
T. +387 51 490 300
F. +387 51 490 305
E-mail: tobl@teol.net
www.banjaluka-tourism.com