Introduction
ENGINEER PETAR KNEŽEVIĆ, DIRECTOR OF THERMAL POWER PLANTS "NIKOLA TESLA"
Price of Noble Energy
We can calmly wait for the winter and heating season. Everything is ready. Although the hydrologic situation is bad this year, thermal energetics has covered the increased consumption during the past hot days. TENT, the backbone of this process, provides one half of total power in Serbia from 3,300 megawatts of its installed power, which represents one third of the installed power of the Electric Power Distribution of Serbia,. In September, the nine-month plan was realized with 105.49 percent. By 2017, strategic investments into production and environmental protection will take place
By: Aleksa Mitić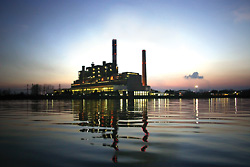 This winter we should not fear of shortages of electricity. At Thermal Power Plant "Nikola Tesla" (TENT), company that produces one half of Serbian electricity, all planned works necessary for peaceful winter are being finalized. And TENT is the backbone in the production of electric power and the stronghold of Electric Power Distribution of Serbia. From its 3,300 megawatts of its installed power, which represents one third of the installed power of the Electric Power Distribution of Serbia, it provides one half of totally generated power in Serbia!
– Hydrologic situation is bad this year, inflow of water is small, quantities in accumulation lakes are low. The increased production during the past hot days when cooling devices were working en masse, was covered by thermal energetics, i.e. TENT, thanks primarily to continuous good quality work. In these September days, we have already realized the nine-month plan with 105.49 percent. And while doing this, we have conducted regular overhauls of production blocks, in planned intervals. We had capital overhauls primarily in "Block B2" (600 megawatts), which lasted 120 days. Still, the major work was reconstruction of electric filters. Half of the money for this was provided from donations, and one half from our own funds – says for National Review engineer Petar Knežević, Director of TENT for National Review, and adds:
– The second major work was replacement of the pipe system. His was the beginning of complete revitalization of blocks "B1" and "B2". We are finalizing the reconstruction of "Block A4" in 60, instead of 75 days. We have increased their capacity and fineness of milling, which was the prerequisite for optimization of combustion process and eliminating nitrogen oxides (environmental project that we are currently implementing). We will complete the repair of turbo aggregate of the third block of TE "Kolubara" with power of 60 megawatts in September, and soon afterwards the overhaul of "Block A3" at TE "Nikola Tesla A" as well as TE "Morava" of 125 megawatts will be completed, so that all plants of PD TENT wil be ready for winter season.
SAVED ONE POWER PLANT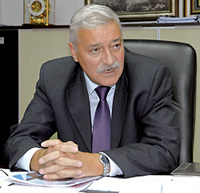 At the reconstructed "Block A6" in power plant "Nikola Tesla", the power was increased from 308 to 348 megawatts. This contributed to the increased energy efficiency and reduced annual coal consumption by 150,000 tons. Testing of electrostatic filters is currently in progress. Results are better than expected: emission of particles is reduced to much less than 50 milligrams per cubic meter of flue gas.
– Reconstruction of the plants that survived 1990's in a quite dilapidated condition, began a decade ago. What has been done so far has extended the life of machines by another 100,000 hours. About EUR 450 million was invested in this, but the production was increased by three billion and two hundred million kilowatt hours. From 16.5 we reached more than 19 billion kilowatt hours, which is equal to a production of a new block with the power of 400 megawatts. And in order to build a new block from scratch, we need at least twice as much money – says Director Knežević.
A large number of local and foreign companies participated in these reconstructions. "Alstom" did the turbine, "Rafako" boilers, some of the biggest contractors were also "Doosan Babcock", "Hitachi Power Europe". Serbian companies included "Rudnap grupa", "Minel kotlogradnja", "Goša montaža", "Termoelektro AD", "Termoelektro Entel", "Feromont"... More than 50 o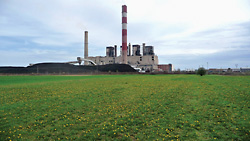 f them. Institutes "Mihajlo Pupin" and "Nikola Tesla", as well as "Energoprojekt", helped us get many jobs that had previously been reserved for foreigners. In this way, local brains and project replaced the imported ones, primarily in the area of automated control. Professors of the Faculties of Electrical and Mechanical Engineering in Belgrade who selflessly participated in everything, also played an important role.
– By 2017, we are planning to increase Power on blocks "B1", "B2", "A3", "A4" and "A5". We will primarily work on increasing efficiency and complying with legally prescribed environmental standards. At the same time, in this way we will increase the production by another 3.5 billion kilowatt hours and save more than 500,000 tons of coal per year. We need 1.1 million Euros for the realization of this plan: 600 million for ecology (desulphurization, elimination of nitrogen oxides, completion of electric filters, control and treatment of waste water...), and for 500 million (in an endeavor similar to the one from the first decade of the new millennium) we will practically get another new block of 400 megawatts.
PROJECTIONS BY 2017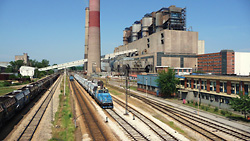 – We are perfectly aware that these are all steps in the right direction for relatively small investments, but also that this will not be the final solution to the "hunger for electricity". Increased needs for electric can be permanently satisfied only by new blocks in thermal power plants and hydro power plants. We could also create some surplus, and sell electricity in the free market, primarily foreign market, where prices are higher. We could use the profit to fill our budget and revamp power plants. By 2017, we will squeeze additional almost seven billion kilowatt hours from these old plants. Some of them will be shut down, because production in them is expensive.
Let us emphasize again: also very important is the environmental project that will be realized together with Japanese experts, and Japanese government supported it with a EUR 250 million loan. Desulphurization plant will be built here for the first time. Instead into the atmosphere, sulfur oxides will, by means of lime, be converted into plaster, gypsum plaster boards, and purified flue gas will be going out of the stack.
***
How to make clean energy
Thermal power plants "Nikola Tesla" will have their booth at the Energy Fair that will take place in Belgrade, October 12 to 14, 2011. Together with its business partners, this company will show how to work as a team on the same objective – improvement of the production of clean energy.
– Our intention is to present projects that are of key significance for revitalization and modernization of the existing energy capacities, as well as those that are using different technologies in the area of environmental protection – says director Petar Knežević. – Since success of any project depends on team work, we wanted our long time associates, respectable and successful companies, promote the joint plans together with us – increase in efficiency of production of electricity and fulfillment of legally prescribed environmental standards.