Travel
ITALY (1): ROME
Dolce Vita, Despite the Crisis
Nobel Prize winner Henryk Sienkiewicz did not say by accident that every man has two homelands: one is the country where he was born, and the other is Italy. Last year, its income from tourism amounted to 31 billion Euros. And Rome, the eternal city, has always been the main one in this empire of culture, hedonism and high lifestyle. It is difficult to get a real grasp of it in a period covered by contemporary tourist packages. In order to understand its essence, says Goethe, one needs two lives. So, let us begin
Text and photography: Mišo Vujović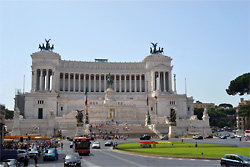 Italy is not only a cradle of art, humanism, renaissance or baroque, but also the cradle of modern Europe, the citizens of which with respect look to its style and philosophy. Recent studies conducted in the European Union show that Italians are the most desired nation of Europe. Most respondents in the survey said they would like to become Italians. Believe it or not, even the traditionally rigid and loyal to their country Germans, cold and confident Britons, flamboyant French, colorful Dutch... would be happy to transform themselves into temperament citizens of the Apennines. The said survey confirms the words of Henryk Sienkiewicz, Polish Nobel Prize winner, who wrote more than one hundred years ago that every man has two homelands – one where he was born, and the other is Italy.
Italians have a reputation of having generally acceptable beliefs, with minimum prejudices, with the most harmonious difference between regional and local, laid back and dynamic a the same time, prone to good gastronomic experience, with the best "espresso" coffee, rich culinary delicacies, mozzarella, pasta, pizza, inspiring and tasty wine, supreme fashion and, above all, extremely rich cultural heritage of which they are very proud. Patriotism and tradition and a sublime relation toward identity among Italians are very pronounced. That goes without saying and is not present in any polemic forum, from a tavern to parliament.
"MANIPULATORS" AND "FOOLS"

Italy today is one of the most attractive and most visited tourist destinations, and it is estimated that seventy percent of cultural heritage is situated on its grounds. It has a reputation as a place of spontaneous and open lifestyle that takes place on markets and squares, where people strive to maintain an elegant lifestyle, which fits into the rhythm of energetic and passionate music, drenched in good wine and delicious food. Of course, luxury, relaxed and high lifestyle, in the era of recession and lower productivity, have their price, and it primarily affects the lowest layers of the population, but also services in tourist industry, which makes it less attractive for those with shallow wallets. However, despite the high national debt, which exceeds 1,900 billion, decreased production, big disturbances in the financial market, except a minor presence of fear before the upcoming savings measures, habits of most Italians have not changed. Taverns and restaurants are every day filled with business and family gatherings, which to a certain extent reflects the Greek syndrome – the state budget is empty, and people keep savings in their mattresses.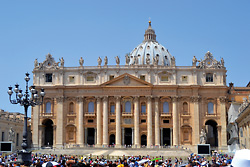 Journalist Enzo Biagi says that in Italy the situation is always tragic but never serious and that it is not the politics that deals with profound things, but courts and humorists.
Being laid-back, mystification, tendency to implement big project with minimum effort, and to have all this perfectly packed and positioned in designer and marketing packaging, among one group, and diligence, responsibility and creativity among the other group, forced the author Giuseppe Prezzolini to divide his fellow countrymen in two categories – "manipulators" and "fools", which would, as a diagnosis, be applicable on the immediate and extended surroundings of the Apennines:
"A person who knows something is a fool. The one who succeeds is a manipulator. Fools work hard, pay debts and taxes... However, those who create an impression that Italy is making a progress are manipulators who are not doing anything, but know how to use what the diligent and foolish ones did."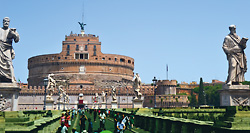 Ennio Flaiano is right behind: "Italians are individuals with limp ambitions, fans of the law but also violation of the law, policemen and thieves – at the same time, patriots who are not paying taxes convinced they are someone..."
Regardless of the said tendencies, there is almost no area, artistic, cultural, economic, sports... life in which the Italians have not become brilliant, which is confirmed by 20 Nobel Prize winners. Italian optimism is not shaken by depressing percentages of production drop, debt that exceeds 120 percentage of GDP, increased unemployment... which is confirmed by research of social networks, which show that in 2011 the Italians showed the highest degree of personal happiness in the developed world.
Italy is certainly one of the most beneficial territories with excellent geographical location, moderate climate, extremely rich assortment of hedonistic content, which makes it a great power in the field of tourism. Last year it placed fifth on the list of world tourism, with income of 31 billion Euros, behind America, Spain, France and China.
ROME – THE CAPITAL OF THE WORLD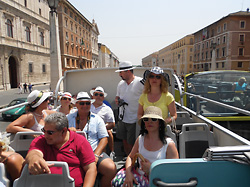 Was the eternal city on seven hills founded by Romulus and Remus, who were taken from the Tiber and raised by a she-wolf, according to the legend, or did it develop from Etruscan settlement on the Palatine Hill, which is what archeologists and historians claim, is fully irrelevant for the fact that Rome has become the Capito mundi – capital of the world. Rome is the city in which life has been happening intensively for 28 centuries, city where past and present, intertwined harmoniously, live next to each other. Although the most influential, the richest and the most important, in a certain period even the most powerful city of the Western world, did not manage to avoid looting and destruction, but has still preserved a huge part of the heritage from ancient Rome. Starting from the Coliseum, the biggest amphitheatre of the Roman Empire that could accommodate 50,000 people, there are the Forum, Golden House, Pantheon, Trajan's Columns, Trajan's Market, Roman catacombs, Circus Maximus, Constantine's gate, the Pyramid of Cestius, La Bocca della Verita...
Historical centre of Rome is included in the list of UNESCO's cultural heritage and is certainly one of the most attractive and most visited tourist locations in the world.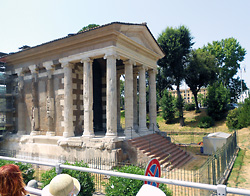 During two or three days, that people usually spend visiting the Eternal City, it is very difficult to get a sense of it. It takes months for sightseeing, and for understanding its essence, as Goethe put it – one needs two lives. Like in most big cities, life in Rome is happening almost continuously. Just before dawn the street noise made by cars and mopeds quiets down a little, but the rumor on the streets, neglected and covered with waste, never stops. Everything is like in a boiling pot – mixed continents, countries, peoples, races, languages, habits... And Rome wears beautify and lavishly all these differences. Ancient times and Roman Empire reign in it, renaissance, baroque, neoclassicism, Pope, high fashion and, we may say, Rome is the centre of elegant and laid-back life. Italians do not renounce any part of their history and they proudly emphasize the architectural style created in the period of fascism between two world wars. The best known monument is the University Roman Exhibition from 1935, and the most lavish building from that period is the Palace of Italian People,built in the period between 1938 and 1943.
In order to get to know Rome, it is best to combine walking with open top busses for sightseeing. Daily ticket costs 18 Euros. Of course, one needs to be armored with patience, comfortable shoes in summer months, drinking water in temperature of 40 degrees Celsius, and this July in Rome we also measured several degrees above the heat limit, and, of course, money that here opens all treasuries of heritage and memory. Tickets are needed everywhere, from churches, basilicas, museums, galleries, Colosseum, and they cost between 10 and 30 Euros. Service charge is mandatory in restaurants, and the range of prices in the tourist epicenter, near the attractive sites, is very big, so a glass of draft beer is between 3 and 15 Euros, plus service charge with free evaluation of guest's solvency provided by the judge, i.e. the waiter.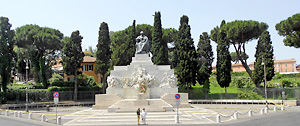 Going around Rome, in which every stone, every ruin have historical weight, brings inspiring feelings of harmony, esthetics, monumentality, generally on intransience of beautiful and sublime, on legacy of a man in the vicious and closed circle of spirit, art, history, on artistic endowment of a genius to give life to marble, bronze, stone, concrete...
Unbelievable quantity of art, culture, history, elegant and monumental, in one place, for a moment brings us back from materialistic blindness and consumer greed, in which contemporary man slowly sinks. Rome is the eternal inspiration for artists, the city that has always inspired and motivated the stretching of human limits, which today, in the era of cold metal and glass, in tedious competition of plain and monotonous, imposes the question: What artwork do we leave to our offspring?
Did the immortals, committed to the ascetic and eternal, such as Michelangelo Buonarroti, Leonardo da Vinci, Caravaggio, Botticelli... know that they leave behind a priceless treasures for future generations?
OUR VISIT TO THE ANCIENT CITY
From solid hotel"Regio", with modest breakfast in the menu and sky high internet price (5 Euros for one hour), located in the vicinity of the Republic Square and the main railway station Termini, equipped with maps, paper hats, fans, some with a Chinese parasol, at 40 degrees Celsius, we begin our Roman tour. Previously, Oliver, from Tourist of Agency, equipped us with jerseys of Italian football representation, which had that evening made it to the finals of the European championship, and the entire Italy was in the state of football fan frenzy. For Italians, football is not only the most important side thing in the world but, together with church and politics, the third very important pillar of the state.
Broken down into archers, like Roman legions, we went out to conquer the most famous parts of the ancient city. Before we started, Slavče or Slavčo, depending on the context in which his wife Dijana would address hum, offered us some Macedonian žolta, of twenty two degrees, in order to harmonize a little the exterior and interior temperature.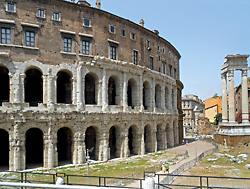 Most tourist start the sightseeing At Colosseum, which is, together with Vatican Museum, the most visited, There is also the inevitable Altar of the homeland with monument to the last king of Italy, Emmanuel I, married to the favorite queen, Regina Elena (Jelena Petrović Njegoš), daughter of the last Montenegrin sovereign, Nikola Petrović Njegoš.
We pass by the Capitol, small but famous hill, where there is the Church of Santa Maria in Aracoeli. Nearby is another monumental work by Michelangelo – Piazza del Piazza del Campidoglio, which is one of the most impressive works of the Renaissance. On Campidoglio Square there is the Capitol Museum and the seat of the city government, and there is also the huge antique statue of Marcus Aurelius.
A few hundred meters down the road there is the Church of Santa Maria in Cosmedin, made in several styles, with ornaments that she was named after, but it is better known for the "Mouth of Truth". Legend says that everyone who lies and puts his hand in the mouth of the Titan's mask would lose his hand. Legend has it that people used to verify fidelity here, but since no one has ever been maimed, there were no infidels.
Barak is the most obvious on squares, and the most representative example of that style is  Fontana di Trevi, by architect Nicola Salvi, and there are also Palazzo Madama – the seat of the Senate and Palazzo Montecitorio – the seat of the Italian Chamber of Deputies.
VATICAN

A special event, apart from great Christian holidays, is Sunday mass in Vatican which is, thanks to sound amplification on the Saint Peter's Square, attended by thousands of believers. The Square is surrounded by numerous colonnades, with a big Egyptian obelisk from Nero's circus, and two fountains, by Bernini and Maderno. Most people wait for the holy father to appear on the distant balcony, greeting the believers in all languages of the world. The crowds, like on a stadium, in trance, greets the Pope with ovations, after which the doors of St. Peter's Basilica are open, long queues of believers and tourists are formed, with everybody patiently waiting for hours to visit the rooms of Vatican.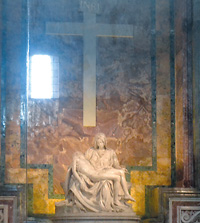 The interior of the Basilica is with no doubt of priceless historical and artistic value. It looks powerful and lavish. Believers kiss the marble pillars, glass sarcophagi with embalmed bodies of popes and Catholic saints. Some do not manage to hold their emotions. The others do not hide the feeling of sublime and elevated above the huge human anthill. My feelings are divided. On one hand, admiration for Michelangelo and his work, on the other, fresh memory of the role of the Vatican clergy and pope himself in the tragedy of Serbian people during World War Two and the last wars in the territory of former Yugoslavia.
In one part of the Basilica, across from the huge statue of Pope Pius XII, there is the tomb with remains of Pope John II. Whether by accident or not, they both called for  the shooting of Serbian people, 50 years apart.
"Papa Pius XII openly supported fascism and anti-Semitism", says French writer Edmond Paris. In the late 1920's, Don Cornwell published the book Hitler's Pope, u in which, in a documented way, he illustrates the role of Pope Pius XII and the Catholic Church in the most horrific events in the eve and during World War Two.
My friend, a huge man with soft heart and spacious soul, Grigorije, stood motionlessly for more than one hour in front of the Pietà, at the entrance into the Vatican Basilica of Peter I.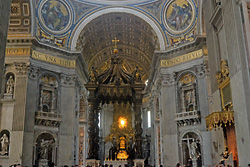 "I felt some strange energy when I stood In front of the Pietà. Suzana just wrapped herself around me. For a moment it seemed as if the statue had come to life, as if the marble eyelids of the mother holding her dead son in her lap with calmness of a saint suddenly opened. And she, on the top of the Golgota, at the same time calm in her indescribable pain, that only a mother can feel for her dead child. You see how cold marble can speak too. I cannot describe it, but Michelangelo, the great master of this unique epoch, which ended after he was gone, is so powerful and it seems to me that it was somewhere behind us all this time. I felt this drama of the timeless genius stretched between magnificent beauty and darkness that surrounded him", Grigorije says enchanted, with obvious excitement, while we are cooling down with the most expensive round of beer.
REGINA ELENA AND NJEGOŠ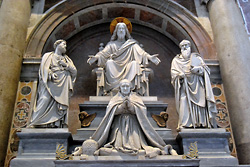 It was one of the most lavish and most humane women of her time. Daughter of King Nikola Petrović, European father in law, who had nine daughters, five of whom married into courts around Europe. Zorka married to the last king of Serbia, Petar Karađorđević, Milica to the great duke of Russia, Petar Nikolajevič, Anastasija to Đorđe Maksimilijanovič Romanovski, Duke of Lichtenberg, and married for the second time to the great Russian Duke Nikola Nikolajevič Romanov, and Ana married to Prince Battenberg, son of Alexander of Hesse.
"They were raised at such a high level that they grew taller than Montenegro", wrote a historian of that time.
Queen Elena was not only loved by Italian people, but had a reputation as one of the most respected ladies in European courts. although some sources say that they met and immediately got engaged in Moscow during the coronation of Emperor Nikola Romanov in 1986, others write that the diplomatic activities between two courts related to the engagement of the two aristocrats lasted more than two years. There is also unverified story about her great love for Nikola's strong flag bearer Matanović, which had to remain subordinated to strict father's position that there is no price one cannot pay if it is in the interest of Montenegro.
Regina Elena, as the Italians called her, stood out because of her mercy, she helped the poor, nurtured wounded soldiers in World War One, reached the poorest areas and became the most loved member of the Savoy dynasty, and bishop Richard from Montpelier officially launched the initiative for the Catholic church to proclaim her a saint. her famous ancestor, poet, bishop and statesman Petar II Petrović Njegoš was in Rome on several occasions. In 2004, this city built a monument to him in the park Villa Borghese.

***
Always the Capital
In almost three thousand years, Rome was the capital of the Roman Empire, Roman Kingdom and Roman Republic, and since the 7th century it became the seat of the Papal State, which lasted until 1870, when Rome became the capital of the Kingdom of Italy, and in 1946 it became the capital of the Republic of Italy.
***
City of Temples and Stone Smiles
In addition to lavish architecture, antique, baroque, renaissance, neoclassicism, spacious and beautiful squares, Rome holds in its lap about 200 churches and over 900 basilicas, numerous parks, sculptures, fountains, richly decorated facades, from where you are watched by stone lions, horses, turtles, dolphins... in a way grown into their stone habitat and sometimes you have an impression as if they greeted you with a slow grimace or a grin at the moment when, having seen themselves in your eyes, they felt admiration.
***
Palaces
During the renaissance, aristocrats was building lavish buildings, such as the Quirinal Palace, today the seat of the president of the republic, Palazzo Venezia, Palazzo Farnese, Palazzo Barberini, Palazzo Chigi, the seat of Italian prime minister, Palazzo Spada, Villa Farnesina... which represent only one part of Roman architectural wealth.