Gathering
INTERNATIONAL FESTIVAL OF ETHNOLOGICAL FILM, FOR THE 21ST TIME
If You Do not Fight, You Have Already Lost
Twenty films in official selection, fifteen in informative section, interesting works that arrived at the open call "ID 3 min", a series of retrospectives, round tables and workshops – all this make this Festival, this time again, the first class cultural event. From a witness of traditional culture, in recent years ethnological film has transformed into a participant and interpreter of contemporary culture
By: Anita Panić, Tatijana Rap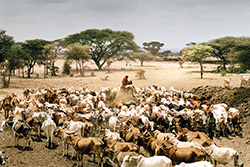 Ethnographic Museum in Belgrade is organizing its 21st edition of theInternational Festival of Ethnological Film from October 11 to 15, and the newly established Centre for Intangible Cultural Heritage and visual anthropology of Serbia is also involved in this event. In the past few years of the Festival, ethnological film has transformed from mere witness of traditional culture into an engaged participant and interpreter of contemporary culture. Film is especially important for intangible cultural heritage, because it gets its full meaning in visualization of activities, knowledge, skills, technologies.
The festival program is rich this year again. In the main program, twenty films compete for four awards, and there is also an award for student film. In addition to the works from the official selection, fifteen films will be shown within informative section. International jury is composed of recipients of awards in previous festivals: Elizabeta Koneska (Macedonia), Giovanni Kezić (Italy) and Vladimir Perović (Serbia).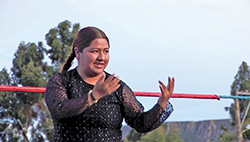 According to the observation of the selection committee, political and social subject are very prominent in this year's works. A series of films are exploring sexuality in certain ethnic and religious communities, in an analytical and multi-layered manner. Marginalized groups are also in focus, such as immigrants, political asylees and unprotected children in African countries.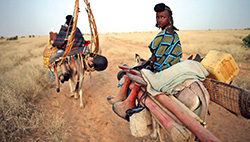 Trying to make the Festival closer to younger population, the Ethnographic Museum this year published an open call entitled ID 3 min, for a three-minute long film made by mobile phone. Theme of the open call is: identity. It was organized in cooperation with "Telekom", the biggest mobile phone operator in Serbia, and winners of the open call will receive valuable awards. The awarded films will be shown on the last day of the Festival.
This year again, the Festival will include retrospectives of films, accompanied by round tables, workshops and renowned foreign guests... They also pan to show a series of shows produced by Iranian National Television, with director Reza Majlesi participating in it, as well as presentation of film production of Smithsonian Institute from Washington (USA), with participation of anthropologist James Deutch.
WORLDS AND DESTINIES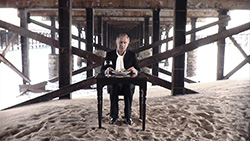 Several films from the official selection stand out for their artistic power, artistically well molded topic and powerful film expression.
Iranian film Tamam Gol (Payman Zinalabedini) is a moving story in a big Iranian family without male children, forced to wear male clothes and take over the role of man as head of t he family. Exciting and emotional human story about Virgina, told in a clear film language, where every image reflects the atmosphere in a documentary manner. At the beginning and at the end of this film the main female character is singing a heart stirring song, showing the audience the depth of her suffering for emotional deprivation, because she complied with traditional rules of her culture, in order to "save the family honor".
Romanian film The Tanners, by Cosmin Tiglar, is a film on tanning and hand made clothes, a dying trade. A community of tradesmen, in common area of one Romanian village, is trying to preserve the tradition of trade in their, with song and having a good time together. An interesting and funny film, which is showing through a dynamic image and a series of striking details, to what extent these people enjoy their mastery and what is it that actually stimulates them to preserve this difficult, but rare and valuable trade, which produces unique clothing.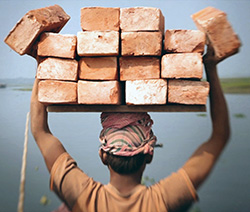 Contact, by Bently Dean and Martin Butler, an amazing Australian film, with long takes and fantastic photography, is mystical at moments. An exciting film story about discovering civilization by an Aboriginal tribe that lives deeply isolated in their world, without an idea of existence of white people, someone so vastly different from them. The group of Aboriginal women and children is discovered by white people who try to bring them into civilization. Through flash-backs, many years later, the members of this tribe remember this – for them traumatic event, through exciting narration, but also witty remarks that give a special dimension to this film. The story about a collision of two lifestyles, two races, encounter of two civilizations, told live, through authentic and inspired heroes.
Lone Samaritan, by Barak Heymann, is an Israeli je film on a small religious sect of Samaritans. Although nearly extinct, they still maintain very strict rules against assimilation, and each deviation from this rule leads to excommunication. Israeli actress Sophie Tzdakah is such a woman. One by one, she and her three sisters became "Jews" and were excommunicated from their community of seven hundred people. Just like their father. Lone Samaritan is a heart stirring journey of a fathe
r and daughter that transcends all beliefs. The film explores universal issues of faith and contemporaneity, the role of woman in religion and right of an individual to forge an independent identity, especially when it means violating a tradition. In 2011, the film won Golden Magnolia Award as the best Asian "documentary film at the International TV Festival in Shanghai.
Cholita Libre: If you don't fight, you've already lost, by Jana Richter, Rike Holz, a German film by two young directors, speaks about women in wrestling, the only male sport. They get what they want. They can lose, but it only means that they will continue their fight. In their colorful, shiny skirts, they are like flowers on runway. And, of course, they are stronger than all the men in the world. They are Cholitas and they are wrestlers. Lucha Libre (free wrestling) is a mixture of sport, theatre and choreography. In this film we will meet picturesque characters: Rosita the Heartbreaker, Carmen Rosa the Champion, Passionate Jolanda and Doomed Claudina.
IN SEARCH OF TIME NOT LOST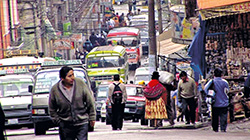 In the competition for awards of this year's festival there are also three domestic films: Mile from Ada, by Viktor Figurovski, Central, by Vuk Savić and Balkan Journal: Bulgaria, by Goran Gocić.
Mile from Ada. After more than a decade of working in different companies, Mile returns to Kovilj, his birthplace, to continue his family tradition of animal husbandry at the Krčedin Ada. He breeds only autochthon breeds: podolian cow, mangulica pigs and Balkan donkeys. Since he does not own farmland, he is forced to buy the feed. It is not easy, but he subordinated everything to his love for this work, even creating his own family.
Central. This place is today occupied by a common bazaar. However, not so long ago, this area was an important symbol of a culture that is almost extinct. Author of this film is trying to paint the macro world on the basis of micro world of this location.
Balkan Journal: Bulgaria. Just like many institutions in Eastern Europe, the Christian Orthodox Church is trying to overcome the challenges of transition. Priests and monks from Bulgaria are not an exception, they also wrestle with challenges in the post-communist era. Turning to the believers, the Bulgarian Christian Orthodox Church is making steps toward secular life. Its priests are working in hospitals, treating drug addicts, restoring churches, introducing religious education in primary schools. Resolved to explore this phenomenon, two reporters from Serbia travel all over Bulgaria armed only with a small digital camera and great curiosity.
***
Safekeeping and New Understanding
On June 20, 2012, the Centre for Intangible Cultural Heritage and visual anthropology of Serbia was opened in the Ethnographic Museum in Belgrade. The basis for its activities is the UNESCO Convention for the Safeguarding of the Intangible Cultural Heritage from 2003. Traditional and local cultures, in this time of big and fast social and economic changes in the world, are exposed to either extinction or transformation to the point where the original motives are no longer recognizable. For this reason, the task of this Centre is to conduct research, inventory, processing, safeguarding and presentation of intangible cultural heritage in Serbia, but also to provide assistance to local communities in recognizing, evaluating, practicing and transferring their own cultural heritage to the next generations. The objective is also to achieve better status of cultural heritage, as well as its inclusion into development projects.
Work unit for visual anthropology within this Centre will be dedicated to development of the International Festival of Ethnological Film, as well as other relevant programs of audiovisual production.