Remainder
VRNJAČKA BANJA AND ITS PROVEN DEVELOPMENT PHILOSOPHY
New Power of Old Formulas
Since ancient times people here knew that Banja is not only a treatment centre, a place frequented by the old and the ill, when they have to. It is , at least to a same extent, a place for classy young people, searching for active holiday and recuperation, fine hedonism and diverse entertainment. This was known to our ancestors, long time ago, and the Municipality of Vrnjačka Banja has included it, again, in its current development strategy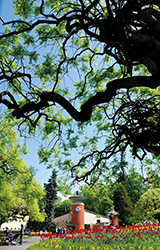 For centuries – and this is true for very few places - Vrnjačka Banja has been fortunate to be the centre of both holiday and recovery, and noble initiatives, and gathering place for skilled people and people of action. For centuries. Today, it is known as one of the most powerful tourist centers in Serbia. Although for its development it owes so much to the nature that endowed it with medicinal water, forests and moderate climate, still, for its current status, most credit g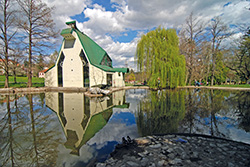 oes to people who were able to recognize its potentials and use them for tourism development.
"Medicinal water, airflow from the nearby mountains of Goč and Kopaonik, centennial parks and walkways, fountains, aristocratic villas, most notable being the Castle of Belimarković, make Vrnjačka Banja recognizable", says a historian. "Even ancient Romans were aware of the charms of this spa and used the medicinal qualities of its waters, which can be seen in archaeological findings. For the current status of Banja, most credit goes to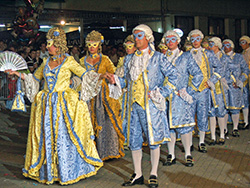 knez Miloš Obrenović, upon whose order the local mineral water springs were scientifically explored, in the 18th century. After that, the people began to use them en masse for medicinal and therapeutic purposes."
A contemporary historian says:
"Vrnjačka Banja has seven mineral water springs: Topla voda, Snežnik, Slatina, Jezero, Beli izvor, Borjak and Vrnjačko vrelo. Four of them are used for balneology treatment (Topla voda, Snežnik, Slatina, Jezero), and two springs are used (Topla voda and Vrnjačko vrelo) for bottled mineral water ('Vrnjci')."
NATURE, INFRASTRUCTURE, CULTURE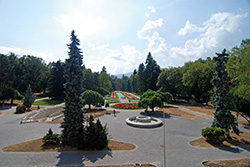 It has been several years now that Vrnjačka Banja, which is also called "the Queen of Serbian balneology tourism", has been implementing a new approach and a different business philosophy. True, taking into account the tradition of the best Serbian and European spa centers, we could definitely say that this approach is actually an old one. It has completely erased the stereotype that a spa center is only a treatment center, aplace frequented by the old and the ill, when they have to. Much more than that, it is also a great place for an active holiday of healthy young people, with all conditions for recreation and good time. An important element of spa center offer conceived in this way also includes numerous cultural-artistic events, already traditional, such as "Vrnjačka Banja Carnivals", Screenplay Festival, festivals of pop, folk and classical music, festivals of flowers, honey, love, "Bata's Days", Boo Fair...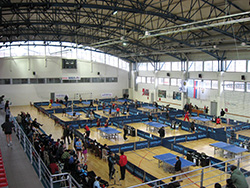 There are also many new programs, which help extend "the season in Banja to all twelve months in a year". Actually, the intensity of living and richness of the offer that are typical for high tourist season have now become a daily routine, regular operation and their way of life.
"Significant contribution to this comes from the vicinity of the mountain of Goč, as well as the newly built Hall 'Vlade Divac'", strategists of balneology tourism say. "In addition to numerous sports events, the Hall is also used, both during cold winter months, for different entertainment events."
Of course, the Municipality of Vrnjačka Banja has been allocating significant funds for improvement of infrastructure, enrichment of tourist offer and for the total development. Currently in progress are finishing works on the reconstruction of the central part of the spa centre park, development of the basin of the Vrnjačka River, and recycling yard...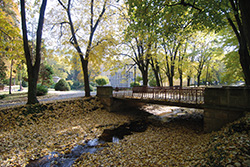 Vrnjačka Banja is one of fifteen municipalities in Serbia that has been included in the project of waste and waste water management (GIZ). In cooperation with USAID, it has initiated a series of projects. Within NALED Project, it is involved in the process of certification.
All investors who are building facilities like hotels, motels, hostels, tourist settlements, camps, production facilities, as well as facilities that are using renewable energy sources, are here provided with a series of benefits and discounts.
***
For Education of Young People
Activities of the Municipality are also directed at improvement of conditions for education of young people. People in Vrnjačka Banja are especially proud of establishment of the local Faculty for Hotel Management and Tourism, which is a part of the University in Kragujevac. Also under way is establishment of the Department of the Faculty of Medicine from Kragujevac for physiotherapists and nurses.