Guide
TOURIST OFFER OF NIŠ IN 2012
From Antiquity to Burek Cheese Pie
Constantin's ancient Naisus, today modern Niš, is the commercial, cultural, educational and sports centre of Southeast Serbia. It has a population of about 300,000. Its turbulent history is a magnet for tourists and local people are righteously using it as an element of attractive tourist offer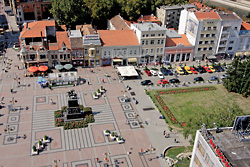 The fact that Niš is an intersection of roads can be seen again in this year's offer of the Tourist Organization of this city on the Nišava River. Resourcefulness and a sense of humor, history and present. This is the plan for 2012.
The Niš Fortress, this June, during "Constantine's Days", will be occupied by ancient Roman soldiers complete with uniforms and equipment. Here, in the hometown of the famous emperor, which was already big in thee ancient times (population of 200,000), many roads still important today converge. Next year, 2013, a jubilee will be celebrated throughout Europe – 1,700th anniversary from Constantine'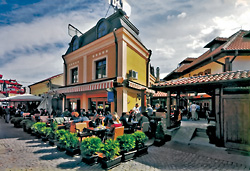 s adoption of the Edict of Milan and legitimating Christianity in the Roman Empire. The city of Niš, one of the centers of this celebration, will ensure that its participation is on a high level.
Constantin's ancient Naisus, today modern Niš, is the commercial, cultural, educational and sports centre of Southeast Serbia. It has a population of about 300,000. Its turbulent history, which was unraveled here both in beneficial and cruel ways, is a magnet for tourists and local people are righteously using it as an element of attractive tourist offer.
NIŠ TOURISM FAIRA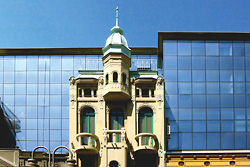 The International Tourism Fair has been has been organized in Niš for many years. And it is logical for this hub of continental and civilization roads. This year, in recently reconstructed Sports Hall "Čair", the three-day long Fair (March 30 to April 1), will be organized for the thirteenth time.
Last year there were more than 80 exhibitors. On their booths, they offered everything that Niš, Serbia and the world can offer in various markets of tourist services.
Encounters of tour operators and hotel managers, presentation of tourist organizations and businessmen (who are jointly creating an offer), will ensure that tourist products are noticed and accepted, and that their message reaches its target. That is why a lot of work is done at the se Niš Tourism Fair.
Three weeks before the spring, experiences of many who are preparing their offers fir the upcoming seasons will be exchanged in Niš. From rural and wellness to elite tourism.
CONSTANTINE'S DAYS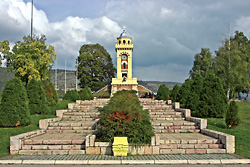 Niš is celebrating its official Saint Day, the Day of Holy Emperor Constantine, on June 3. From the first to the fifth day of that month, modern Niš is transformed into ancient Naisus, through imaginative celebration framed within the event "Constantine's Days".
Everybody who comes to the Niš Fortress during this event will be able to see how ancient Romans dwelled in a military camp. On a true Roman fair they will be able to buy souvenirs, jewelry, pottery. Even the food will not be the today typical barbecue, but ancient Roman dishes (some people can't wait to taste this). However, this will be supplemented by real Serbian honey, rakia and wine.
But, ancient Rome would not be complete without its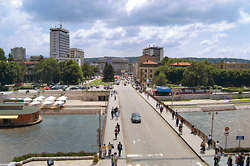 archers. That is why they will be discharging arrows on the Niš pier and compete for imperial trophy. During "Constantine's Days", within "Roman Games", actors and puppeteers, singers and dancers will pay respects to the emperor who was born here, this great historical personality. Roman chariots will be ceremoniously passing not far from the exhibition "Emperor Constantine and Ancient Niš". And the "Roman Night" will be followed by "Costume Party", or Roman Masked Ball, which is also anxiously awaited by many.
"Palilula Evening" is traditional celebration of the city Saint Day of Saint Constantine. Natalija Živanović, from the Tourist Organization of Niš, says that everything has begun in an old street in the city centre, where the citizens were voluntarily celebrating Saint Constantine, b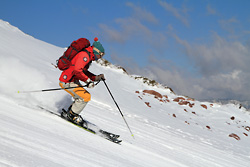 ringing the tables out on the street, serving drinks and various delicacies.
Today, Palilula district of the city is crowded with cars and filled with songs, playing čoček, as well as still very much loved "old town" songs.
Scientists will gather at the University building at the congress "Niš and Byzantine".
That same day, daring jeep and SUV drivers will embark on a challenging journey – Professional Rally "Katena Mundi", along the historical unpaved road Via militaris, from Kalafat to Mali Jastrebac.
DAYS OF BUREK CHEESE PIE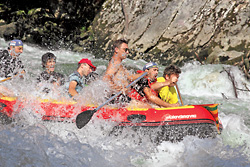 It was in Niš that the first burek cheese pie in Serbia was baked. It was baked by Turkish baker Mehmed Oglu, in the summer of 1498. From then and until the 21st century, burek has been the favorite breakfast of many Balkan people, all the way to Slovenia.
That is why the event "Days of Burek" that takes place in September has special significance for people of Niš and guests. Burek can be found everywhere in Niš, and especially in u Voždova Street: Last year from September 22 to 24, the following happened in the honor of burek:
Parade of participants and students of the Food Technology School through the city, from Kalča to Kej. Then the chefs-bakers were making and selling burek at their booths. There was music for children and for adults, with ba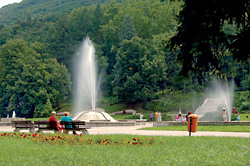 nds from Macedonia, Bulgaria and Greece, and in the evening the burek lovers were entertained by an illusionist. Band "Zvezdana noć" from Niš was playing until midnight. The following day, on Friday, theatre performance "Children's Magic", and in the evening "Townspeople". The following day, bakers competed in who will make the best burek. Painters were working in the art colony.
This year, the program will be even more diverse. However, the news that there will also bi a "fish burek" is not true. Something similar was suggested by the Chinese a couple of years ago. Cheese burek is still unbeatable, if made in the proper way: by throwing the dough in the air and kneading it in the air, and then stuffing it with the right filling.
Some people like "burek with nothing". With no filling. Those who can make it well are true maestros. We will see this in Niš.
***
Ceremoniously
On the city Saint Day, June 3, all museums will be open.
Vigil and liturgy will take place in the temple of Holy Emperor Constantine and Empress Jelena (his mother), and Procession in Saint Sava Park, as well as the "Imperial Evening".