Health
RIBARSKA BANJA CONTINUES GOING UPWARD
Fruits of Big Investments
About nine million Euros has been invested in seven years. The spa center has restored its former glow. Old villas were refurbished, new facilities were built in the spirit of the natural environment, modern programs were introduced. Over 250 young educated people have been employed. Capacities are filled for almost one hundred percent, and the number of foreign guests is growing
Photo: Roza Sazdić, Radovan Vučković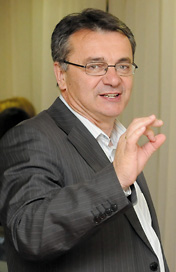 It has been a respected medical facility since ancient times, and in the past few years it has grown into one of the leaders of spa tourism in Serbia. With its new appearance and diverse facilities, it attracts a large number of guests, not only as a medical facility, but also as a tourist destination.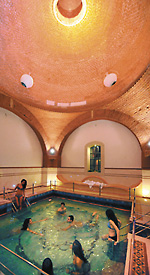 – This spa resort has a rich history. Respecting this tradition, we have restored the former glory of this spa ambiance. We have reconstructed and equipped old villas, built new facilities in the spirit of the natural surroundings, through reconstruction of the former Turkish hamam, a building from the 16th century, we have created the most modern wellness center. All architectural and design solutions have been adapted to the existing unit – says Dr Branislav Katančević, director of Ribarska Banja.
In the past nine years, about 12 million Euros was invested in Ribarska Banja. In this way, an almost forgotten destination has resurfaced as an exclusive representative of health tourism in the region.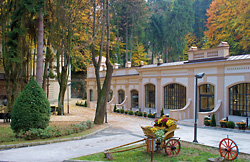 – We have adopted new business strategy in 2003, adopted new development concept, accepted the world trend that is focusing on health care and is using natural factors for preventive purposes. And wellness and spa program are the road to healthier and better life – explains Dr Katančević.
With its appearance, the wellness center gives a new dimension to this harmonic area and supplements the offer ofRibarska Banja. On about 5,000 square meters there are indoor andoutdoor pool, steam bath, fitnessroom, saunas, salty rooms, massage parlors and an apartment for couples. This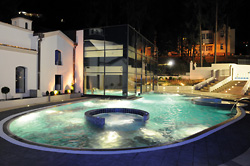 wellnesscentre also stands out because of its open air concert-theatre stage.  The highest standards were implemented in both the construction and furnishing of the building, and in preparing programs, various massage therapies, facial and body treatments. A curiosity is bathing in medicinal herbs and fruit from Jastrebac region.
– The area where our spa resort is located can be compared with the most prestigious spa centers in Europe. It is characterized by a specific
climate, and the thermal water has exceptional balneology properties and it stops the cell aging process. Medicinal peloid with zeolite is used, this element of the future, since it is one of the most powerful antioxidants. As a doctor, I have always been interested in using the natural factor combined with professional program in medical treatment. Ribarska Banja is primarily a healthcare institution. Tens of thousands of cured patients are the testimony of our success – says Dr Katančević.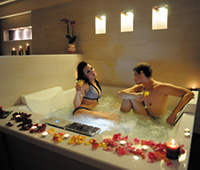 The example of Ribarska Banja convincingly shows that investing in healthcare and rehabilitation centers is profitable. Knowledge, energy and about five million Euros of own funds were invested in this beautiful local wellness centre. And at the end of the business year they had their capacities filled almost one hundred percent, and had an increase in the number of foreign guests. Great interest for staying here opens up new development perspectives for both the spa center and the entire region.

***
Special Hospital "Ribarska Banja"
Tel. 037 865 261, 865 120, 865 270
Fax: 037 865 129
ribarskabanja@yahoo.com
www.ribarskabanja.rs