SERBIAN BUSINESS ASSOCIATION OF HOTELS AND RESTAURANTS KEEPS THE PACE WITH TIME
Power of Regional Relations
When appearing before the demanding foreign markets, we are more attractive and stronger if we create our offer as a region, than if every country is individually presented. As a true representative of the region and with a big support from the immediate surroundings, Serbia will be the organizer of the International Congress of Hoteliers in October 2009. There are many more things to do, change and correct in order to truly develop tourism, however, it is obvious that we have good paths before us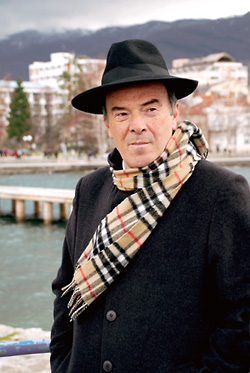 The fact that a trade association can survive, even develop in turbulent times, is best confirmed by HORES, Serbian Business Association of Hotels and Restaurants, which celebrated its 40 years of existence last year. Branko Krivokapić, experienced economist, has been head of the Association for four years. During his working experience, he went through a wide specter of different jobs, beginning with working at the Culture Home Studentski Grad in Belgrade, as a president of a bank credit board, he had his private business in tourism, and is now the successful director of the Business Association. This variety of jobs and experience is of great help for him today.
– We are proud because we have shown that our profession can live and develop even when going through big reformations, during which many hotels and restaurants have been privatized, and we expect this to finish by the end of this year – says Branko Krivokapić, director of HORES for National Review. – The main goal of the Association is to protect the interests of its members and provide favorable working conditions for companies, hotels and restaurants. We have done a lot to improve state regulations in this area. We cooperate well with the competent ministry, but there are still many problems we have to solve together. We have invested lots of efforts and managed to achieve a special status in the VAT system. Thus VAT for accommodation is 9 and for food 18 percent. Our aim is to decrease the latter to 9 percent too.
Positioning the Association, making it a mass society, improving cooperation in the country and abroad were the first assignments after the arrival of this management of HORES.
– I have always thought that an important precondition for development is that the tourists see this area of ours as a region and not as individual countries. Although considered dangerous before, the Balkans is becoming a very attractive destination for foreign tourists. We have established very good relations with neighboring countries. Three years ago, we founded the Balkan Alliance of Hotels and Restaurants, including Bosnia and Herzegovina, Montenegro, Macedonia, Albania, Bulgaria and Romania. Our plan is to develop further.
RECOMMENDATIONS FROM THE NEIGHBORHOOD
– Due to such a concept of regional connections, Serbia will host the International Hoteliers Congress in October this year. When we entered the competition as a representative of the region, all our colleagues from the neighborhood supported us. We were suggested by our colleagues from Macedonia, with an explanation that our region, with such a big population and rich cultural heritage as well as other resources, should be advertised more strongly. They claimed that Serbia and Belgrade are the place where the world congress should take place. Others from the neighborhood also recognized that Serbia and HORES have the potential to successfully carry out such a large project. The support was very strong. The accent was put on the fact that Belgrade is best connected to the world, that we have the knowledge, tradition, infrastructure and great experience in organizing highest level meetings.
Certainly, a gathering of such level is an excellent opportunity for Serbia to show its famous sites and present important development projects and numerous possibilities for high quality foreign investments, so that tourism would become the generator of development of both Serbia and the whole region.
– Annual foreign currency income from tourism will be about 700 million US dollars (official figures for the previous year have not been announced yet), which is very low having in mind our potentials – says Branko Krivokapić. – The first analyses already clearly show that most of those people came here for business and mostly from the neighboring, former Yugoslav countries. This is not tourism in the real sense of the word. That is why our main task is to strongly and skillfully brand Serbia as a country interesting for foreigners. Serbia can be reached in two hours from any European city, which is a great advantage. There are no tiring journeys, it all costs less, but such an offer has to be upgraded with attractive arrangements. The organization and level of tourism have undoubtedly been improved. When one comes to Belgrade, I believe he departs satisfied and has reasons to recommend it as a new interesting destination. Internationally recognized experts have also officially recommended Belgrade several times.
OBSTACLES AND OVERCOMING THEM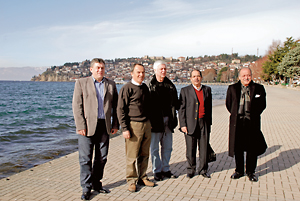 When, based on information and pictures, an average modern tourist concludes that some place is interesting for him, there are two main things he considers first: travel and hotel expenses.
– As for travel costs, we are still not competitive because we do not have low-cost companies yet. Tourists can come only via regular lines – notes Krivokapić. – Airlines companies are turned towards business people and not tourists and that is the first obstacle disabling mass arrivals of tourists. The second reason is the inertness of our agencies, mainly oriented towards exporting tourists instead of incoming tourism. They work on pure economic basis and at this moment it is much easier to offer a summer or winter vacation out of the country than to bring foreigners, individuals or groups, to Serbia. In Europe, there is the so-called "city break", which should not cost more than 250 Euros for three days including accommodation and travel expenses. We are still waiting for this. Hotels are also still not ready to decrease the prices of their services, because they make a living from business people. Belgrade used to have problems with accommodation capacities, number of beds, but now it is not the case any more.
In order for tourism to develop, claims Krivokapić, it must turn towards big tour operators. However, they request significantly lower prices in order to be present in this market.
– The tourist season in the mountains was considered to last two and a half months, while the snow lasts. However, mountains are also attractive in other periods of the year. Zlatibor, which practically functions nine to ten months, is the best example. They found a model how to attract tourists and they have a lot to offer – adds Krivokapić. – We must also turn more towards the domestic tourists because they are able to pay and are a great potential. Just as a comparison, 75% of guests in one spa near Vienna are Viennese.
***
Investments
– Our spas have a good tradition, high quality water, good and experienced medical staff. However, nothing has been invested in that sector for a long time, and many spas are in such a condition that we lost good clients – says Branko Krivokapić. – Wherever investments have been made into renovation and modernization, it turned out to be a good and economically justifiable investment.