The Winner
FILIP FILIPOVIĆ, THE BEST WATER POLO PLAYER IN THE WORLD, EXCLUSIVELY FOR "NATIONAL REVIEW"
Believing in One's Way
When he was fourteen, he entered the team of "Partizan", when he was sixteen he made it to the national team. He won everything, twice already pronounced the best in the planet. He is especially grateful to those who helped him to realize what he should not become in life. What we miss, he says, is full awareness of the value of what we have. And the sense of duty that we must leave at least that much to our descendants. He is not longing to repeat in the New Year the successes from the old one, but always to create something bigger, different
By: Dejan Bulajić
Photographs: Archives of Filip Filipović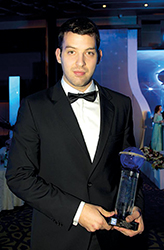 There is nothing new in the fact that 2014 was marked by sports achievements. Simply, the athletes were never ready to accept the average. In the time that tolerates mediocrity, they have determination and strength to prove that they deserve the place among the best. In this respect, water polo players have set the highest standards. They know how to win and how to defend what was won. In 2014, they shone in all representative fields, in all categories. It was expected that great effort and achieved results are highly valued at the end of the year. Still, one recognition stands out as special – the title of best water polo player in the world, which went to Filip Filipović. Just like in many situations before when he was winning the awards, he attributed this one to the team, in which he was shining.
– Many years of work and unreserved support of the players from the team, were the essence of success this time again. I don't want anybody to think that that this award is only mine and that my co-players and trainers don't have a huger role in it, both in the club for which I played and in the national team. Simply, it is the law of team sports, and I am glad I can point this out.
It is the Second time that the Filip won this title. Is there a difference in the feeling, now and a few years ago?
– The feeling of satisfaction is the same. By receiving this title for the second time, I feel more fulfilled than in 2011. I guess I am now more aware of what kind of recognition it is. But, the only way for me to stay in this level is to behave as if nothing has happened and to wake up every day with the same desire and motive to prove myself all over again.
This year was really very successful, especially with the national team?
– I think that it could have been just as successful in the club game, if there had been a little more responsible people in the organization. We missed our chance, and the question is whether "Radničkog" will ever have a chance like that. Unfortunately, I think that the leading people of the club are not aware of this even today. As for the national team, everything is clear. Three challenges, three won trophies – European Championship, World League and World Cup. Serbian sports has never had such a successful generation. How else would we call the success of water polo national team, in the circumstances in which we work and live, but a miracle!? Some people would have turned around and gone long time ago. And this, among other things, is what makes this generation special, made of excellent people and top athletes
MUCH MORE THAN NICE WISHES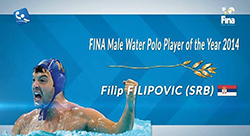 We cannot but notice the poor functioning of the association, lack of funds, debts toward national team players, difficult situation in the clubs, and the national team is achieving excellent results?
– I am convinced that some people in the association have the best intention to finally fix all the problems, debts and the entire situation in our sports. But, sometimes good intentions and wishes are not enough...
For how long will that be possible? Is there a danger that everything will stop in the foreseeable future?
– Every year we struggle to keep the reputation and position, both in sports and in society. It is not realistic to keep going forever with increasingly severe problems, and we are aware of this. We need people whose work result would be finally visible, and be felt. Because, if the situation remains as it is now, I really don't have bright prognoses for the future guys, who are yet to come on the big scene.
Are the results of water polo players respected enough, in the public, the media, and especially among those who influence the general development of Serbian sport?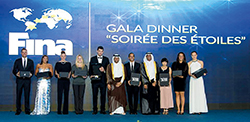 – It is a very difficult question and we must divide it into two answers. The media and public are closely watching the water polo, in the extent in which we can bring some popularity to them, and to us. When there is no mutual interest, there is no media coverage. As for the people who take care about the development of Serbian sport, I think that they currently have neither the funds nor the ability to take a look at the water polo, as the only sport that always brings medals from all big competitions. I hope that we, as a country, will soon overcome the crisis and that our water polo, as the sport with the most trophies, will live to see what it has deserved. For example, its national training center.
You are one of those who can decipher the character of a champion. How can you explain it?
– There are different views in this respect, but I would primarily single out hard work, dedication, support from the closest people and good atmosphere. Intellect may but does not have to be the decisive factor for success, but it is decisive for the highest goals.
How much patience did you need to get to the top? Have you ever thought that you give too much of yourself to sport and that you could excel in something else also?
– We spend most patience exactly in these years when we are aware of everything in the society and sports, but still cannot change anything. Or these changes are almost invisible. While we were younger, patience was not really our trademark, but that goes with age. Everything is gained with experience.
JOY IN A NEW DAY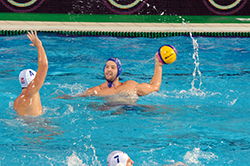 Sport has given him an opportunity to grow up in a special way, to acquire special upbringing and character.
– Everything I owe for my childhood and growing into a man that I am today, I owe to my parents and sport. In the past ten years or so, I have probably spent more time with the club and national team than with my family, so it is clear that what has influenced me the most is water polo and people with whom I shared those moments. I owe gratitude to those who took me to the right path and showed to me everything one should not become in life, or accept. They have made many decisions and choices easier for me.
It seems that for a long time nobody has fought for positive affirmation of Serbia like athletes.
– No, and nobody will! Only athletes struggle with all their hearts, unconditionally and fully, and the entire world can see this. And the results show this.
Which of the acquired experiences would you like to apply in your country?
– A lot. There is still a lot that we can learn from others, primarily how little we need for joy and happiness. The world is not a cold and unhospitable place. Only some individuals experience it like this, it makes it easier for them to come to terms with their own destiny.
And to change?
– Attitude of people toward their won good. We are very careless in this. In each one of us there must be awareness that new generations will come tomorrow and that we are obliged to preserve the present for them and provide a better future.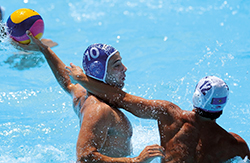 Do we like and respect our country as much as we should and in the right way?
– No, unfortunately, we don't. We simply forget that it is an inseparable part of our identity, which is a contemporary legacy of the entire world. I hope that something will seriously change in this respect in the upcoming period. If not in an easy way, maybe better in a hard way. It will make us respect more this experience. Maybe such a path has been destined to us, as people.
The year behind us was really exceptional in Filip's life. Not only that he achieved a series of sports results, but a few months ago he has become a father. He does not want to talk about his private life he is trying to safeguard it from trivialization that is today unjustifiably called the public. Still, he emphasized many times that the family means a lot to him as a reliable stronghold in life.
– For every person, a healthy family is the only sincere and real stronghold in life. With such a support, it is much easier to overcome even the most difficult challenges.
What is it in which the future generations will find joy, except in the victories of their sports heroes?
– I don't think that sport is the only right way. And it is not the only way for someone to feel satisfied with what they do. Some people find joy in a new day, some in arts, and others in nature. It is only important that we are connected with what we do, or in which we participate, by a sincere feeling, and that we give ourselves completely to it.
Will we, at the end of the year, wish it would be repeated in the new one, in terms of the results?
– No. I don't see it that way. Even the success is not the same if it gets repeated. I want us to create something bigger, different. Let every year be special. And we will try to make it batter and ore successful.

***
Beautiful Inexplicability
– Many people have tried to explain the phenomenon of Serbian water polo and have failed. I don't think it should be explained. Maybe it is best to leave it as it is now. The most beautiful things are inexplicable.
***
Advantage of the Left Handed
– Left handed people are always important, it is the same in every sport. I don't want to say that we are more important than the others but, just because we are few, it is a great advantage to have one or two in a team.
***
Valuables, Brought and Given
– Sport is a life journey that, to our misfortune, finishes early. I don't know an athlete who did not say after the end of the career: "Eh, if it had only lasted a few more years!" Thanks to sport we have seen the whole world, met different civilizations, different cultures. We have accepted some of the customs and applied them in our lives. It is an invaluable asset that we brought with us. And we have spread awareness of our country and people, about what we are proud of. As ambassadors of our country, we have certainly raised the awareness in the world of what Serbia is really like.
***
For Every Rock of Serbia
– Serbia is my country and I believe that every rock in it is of special significance. We only need to raise awareness among people, to learn first how to appreciate what we have, in order to understand and adopt what others have and what could be if use for us. I am trying every day to appreciate more what we have, and I am already aware that we have more than we need.
***
Certainly the Healthy Choice
– Sacrifices are necessary for everybody. Without them, there is no sweet pleasure after all the efforts that turn into the joy of victory. Maybe contemporary historical conditions impose the need for a comfortable life style, but I still think that children around the world are increasingly turning to sports, because it safe and healthy choices.