Champions
MOMČILO VUKOTIĆ, FOOTBALL CHAMPION, BETWEEN NOSTALGIA AND HOPE
Sports Swallowed by Money
He still remembers his hundredth goal scored for "Partizan" in a game against "Dinamo" in Zagreb. And the goal in the 3:2 victory against "Zvezda". And the goal against Italy in Torino in 1972, at his debut for the Yugoslav national team... Picture by picture, he reaches his childhood in Rakovica, when they played without pressure, just for the sake of the game... Today, of course, everything is different. Football is not a game anymore, but a part of entertainment industry and large scope business. Money extinguished its charm and brought calculation. However, Moca still plays football once a week with his mates and takes his grandson to trainings
By: Dejan Bulajić
Photo: Guest's Archive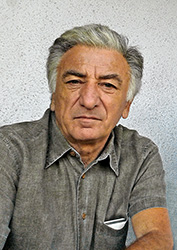 Every New Year finds Momčilo Vukotić, one of the best players in the history of "Partizan", in a special mood. While many draw a line and make a calculation of the old year, he participates in celebrations coming one after another.
– The end of the year brings me pleasant tiredness, because my family has a reason for multiple celebrations and observing important dates, birthdays and wedding anniversaries. When you add the general holidays, it turns into a series of celebrations, which finally make you wish for a bit of rest.
When important ex-sportsmen mention their family, we usually first think of possible heirs?
My sons Dejan and Nikola had a certain talent for football, but didn't insist on it much. Dejan reached the cadet category in "Partizan", in the generation of Ćirić, Milošević and others. My departure abroad distracted him from further development, so he continued his career in lower leagues. Nikola gave up very early, but he has a son who is very talented and trains ardently. I have the obligation, actually the pleasure, to take him to trainings three times a week and watch him grow and develop.
Does that awake nostalgia in an ex-football player?
It's difficult to make a comparison. In my neighborhood, in Rakovica, I played football all day long, just like all other boys at the time, and that was almost our only real entertainment. We hung out, competed and grew in a game without pressure. My father took me to "Partizan" only when I was twelve. I see that children begin training at the age of five or six today. It's not up to me to judge whether it's good or not. I certainly enjoy watching them, because their heartiness and desire are endless.
How much did time change the attitude towards early maturing in sports?
It's difficult to find common points. There were fewer categories in the past. There were cadets and juniors, who, if they deserved a chance, moved on to the first team. Now everything begins much earlier. What's especially important, the training system is increasingly reduced to the competitive element, forced from the earliest days. In the past, eighteen or nineteen-year olds waited to enter the first team, since they all knew there will be time for proving themselves, but now that time seems to be missing. Professionalism changes conditions for surviving in sports.
IN VICIOUS CIRCLES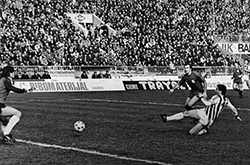 What is your opinion about contemporary football?
Today interest is before football and I believe that's not good. Everything is submitted to spectacle – too many games, both for players and clubs, attractions at any cost, a place is sought for anyone with lots of money. The biggest competitions became predictable. We all know which leagues clubs that can win European and world titles come from. Everything is spinning around expensive and rich, and everything is submitted to them. Their transfers became meaningless, and, unfortunately, there is no room for those who meant a lot in the past due to the quality they created themselves. Thus the charm and uncertainty that existed before are lost. Television also had its part in this. People used to wait for a game like for a holiday. Now you have dozens of broadcasts every weekend, which easily make you tired. Someone might say that I'm old-fashioned, but I believe there used to be more passion and excitement in the past. You had to have quality to survive. Now you only need to have money to gain quality. Today you have clubs which were average for years and became a competition to the strongest teams in Europe in two or three seasons. The most recent example is "Paris Saint-Germain". But that's not a rule of sports, it's a rule of money.
How does Serbian football fit into such a décor?
The main problem is finance. There is almost no continuous source of revenue, so our clubs sell players, even very young ones. It's a big problem, because it results in a drop in quality. They bring foreigners as replacements, many of them very doubtful. If our clubs could become constant participants of euro cups, they would provide continuous revenues, but it's necessary to have teams playing together at least a few seasons. We are missing continuity, and without it it's difficult to expect stable results.
With all that, interest for our football dropped significantly...?
It's an obvious problem. Previously affirmed football centers easily accepted a humble average place, so the whole story is reduced to "Partizan" and "Zvezda". In such a situation, I cannot help remembering our league in the past, consisting of, besides "the big four", very serious teams. The spectators are a special phenomenon. In 1978, when we won the title, "Partizan" had an average of 28.000 spectators at the stands. People were waiting in rows to buy a ticket for the match with "Čelik" from Zenica. Today, the number of spectators at first league games is the same as in regional leagues in the past, even less. That's a problem which will be difficult to solve, since the solution is not only in clubs.
PROBLEMS BY DEPTH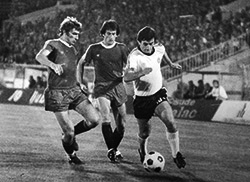 The growing conflicts among clubs and fans are also a serious problem?
These are things which, unfortunately, push into the background what is supposed to be the center of attention: football players and the game. There was great rivalry between "Partizan" and "Zvezda" in our days as well, but there was no bad blood and hate. We were irreconcilable in the field, but outside of it, our relations were fine. However much you're loyal to your club, you mustn't hate the opponent. You have to respect him, because that's the only healthy attitude towards both sports and life. I remember attending a game between "Partizan" and "Zvezda" as a teenager. The protective fence on the stands broke down, so a few thousand fans stood around the field and watched the game. There was not a single incident, and no one even expected it to happen.
What should we expect from our national team at the World Championship?
It's difficult to speak about it. The fact that we're playing at the Championship is already worthy of attention. Brazil is one of the biggest favorites at the Championship and it's good that we're playing the last game in our group with them. The other two opponents leave us in a dilemma, just like our team does. I'm only sure that our players will give their best and won't miss the opportunity to show everything they know in Russia. We'll see if that will be sufficient to pass the group phase.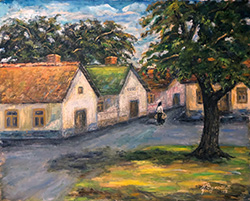 Are young generations ready to dedicate themselves to challenges imposed by contemporary sports?
I believe that a sufficient number of them are ready for such a thing. After all, we had great successes with young selections in the previous years, confirming that we have enough talents. The problem, however, appears in the period of transition from younger to senior categories. Reasons are different, but most of them originate from wrong decisions – leaving mother clubs too early, going to strong teams with strict competition, and so on. I think that many of them would be better off if they spent a few more years in our league, to mature and gain useful experiences. Unfortunately, going abroad to play seems attractive and hard to resist. Many drowned that way.
What is the influence of parents on children interested in sports?
There are different cases. Some behave normally, without putting pressure on them, while others are more ambitions than their children. It's not good to impose the imperative of winning and strong competitive motivation in the early years, when the first encounter with sports for children should be a game without pressure. Many children are probably demoralized by that, especially if their parents put excessive pressure on them. Coaches have a special significance in it. Some have a relaxed and responsible attitude, while with some of them it's not the case.
PICTURES TO REMEMBER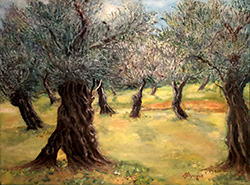 What moments in your career do you remember mostly?
Winning the first title with "Partizan" is probably the first of my dearest memories. Then my hundredth goal against "Dinamo" in Zagreb, a goal scored in the match with "Zvezda", when we won 3:2, at my temporary departure from the black and whites, as well as the way I returned to the club. Already the following season I came with my friends to watch the derby at "Zvezda's" stadium. We were on the west stand, and news about me quickly spread to the south stand, when they began shouting loudly and inviting me to come back. That moment is incomparable in my career. I also remember two moments in the national team jersey. The first was in 1973 in Turin, when I stopped the record of Dino Zoff, who hasn't been scored on more than a thousand minutes before that, and the second at the match with Wales in Zagreb, when I scored a goal already in the twentieth second, which was a Yugoslav record. As a coach, I especially remember winning the Cup with "Partizan" after 32 years, in the unforgettable match against "Velež", which we won 6:1. I might also add that there is an unfulfilled wish in the national team: I didn't play at Pele's good-bye game. A week before that, there was a traditional duel between the Yugoslav national team and selection of reporters. I was placed in the reporters' team, I was the best in the field, won a TV set as a prize, but didn't see either Rio or Pele.
How do you spend your free time?
I still play football, at least once a week with my mates. I already said that I take my grandson to trainings regularly and ardently follow his development. Besides that, I do something that means a lot to me, and discovered that gift within me by pure accident. Once, when I was at home alone, I had a wish to paint an old pumpkin. I did it without premeditation, without realizing that I was discovering love for painting inside of me. It helped me conquer many stresses I stumbled upon during my career and enrich many of my moments. Meeting Nebojša Đuranović, academic painter, was important for me, because he gave me wings with his support. I'm grateful to him for it, because he showed me what I should dedicate myself to.

***
Career
Footballer and coach Momčilo Vukotić, famous as Moca, was born in Belgrade in 1950. He started in "Partizan" at the age of twelve and moved to first team in 1968. He holds a record for the number of played games for "Partizan" (791), and achieved 339 goals. He won the Yugoslavian Championship three times: in 1976, 1978 and 1983. He was member of French "Bordeaux" (1978/1979). He played 37 games and scored 11 goals for different Yugoslav national selections, including the senior one. He ended his career as a player in the 1983/84 season and was immediately appointed technical director of "Partizan". He was coach to "Partizan", "Panionios" and PAOK from Thessaloniki, "Apollo", "Salamina" and "Ethnikos" from Cyprus, Romanian "Farul"... He was also selector of the Cypriot national team.