Homage
"SERBIAN EPOPEE 1914–1918", SELECTED WORKS OF ANTONIJE ĐURIĆ, PUBLISHING ENDEAVOR OF "PRINCIP PRESS"
Guardian of Memory
"I won't let a single tear be pulled out of my memory and pushed into oblivion. Or pain, a cry, a sigh, a drop of spilt blood, a letter written in blood. Or shooting into the forehead after midnight. Or digging your own grave. Or killing people with a hammer in the forehead. Or the cruel hanging of a woman in labor, from whose stomach a baby is emerging. I won't let the urination into the cresset fall into oblivion. Or the torn pages from the Holy Bible, profaned, or stepping on the face of the Mother of God, or the revolver bullet into the forehead of the Pantocrator. Nothing can be forgotten"
By: Mišo Vujović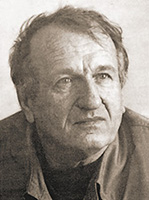 His eyes are filled with tears, his voice trembles, but at the end of his eighth decade of life, he is still continuing to awake, bring back to consciousness, pull from oblivion people, events, battles, heroes, victims, executioners, martyrs… Antonije Đurić feels pain for each negative event, and we have them in abundance. From Knin to Prizren, from Čačak to Cetinje, every wound of his people causes him suffering.
"I won't let a single tear be pulled out of my memory and pushed into oblivion. Or pain, a cry, a sigh, a drop of spilt blood, a letter written in blood. Or shooting into the forehead after midnight. Or digging your own grave. Or killing people with a hammer in the forehead. Or the cruel hanging of a woman in labor, from whose stomach a baby is emerging. I won't let the urination into the cresset fall into oblivion. Or the torn pages from the Holy Bible, profaned, or stepping on the face of the Mother of God, or the revolver bullet into the forehead of the Pantocrator. Nothing can be forgotten..."
So much would be left behind in the fog of collective amnesia we are otherwise prone to even without directives and orders, if Antonije Đurić, "Serbian Solzhenitsyn", writer, several times prisoner of Broz' dungeons, hadn't been born in 1929 in Sjenica.
He published books Salonika Fighters Speak, Valley of Hope by the Morava, For the Honor of the Homeland, Salonika Female Fighters Speak, Upon the Command of Serbia, Ravna Gora Fighters Speak, Red Plague (I–III), Charge into the Enslaved Homeland, Uprising of Toplica… thousands of texts, reports, feuilletons, testimonies…
Salonika fighters stormed from his pen, Salonika female fighters spoke, he revived Cer, Kolubara, Kaimakchalan and Salonika Front. He lit an eternal candle to thousands who died from the red plague – communist terror.
The feuilleton Salonika Fighters Speak published in Ekspres Politika dailyprovoked unexpected interest in the 1970s. For the first time after World War II and establishing of communism, the public found out about the most exalting moment of the national history, about heroes in folk shoes and their wise field marshals, cast away to the margins, to oblivion. Salonika Fighters Speak from the National Theater stage and shed light on a horrible, exalting epopee. The wheel of history is turning, and Serbian memory under the totalitarian embargo is slowly opening the tightly closed pages of history…
"Communism has fallen", he says, "but communists are holding up just fine".
FOR SERBIANDOM AND TRUTH
Among the many forgotten and unknown heroes from the basement of secrets of communist executioners, he took out Vidosava Trkuljac, whose place of burial is unknown, just like Draža's. The communists brought Vidosava prepared to testify against Draža. Those who saw her described her as a tall and slim woman in her forties, with a thundering voice. They said that she was a refugee from Herzegovina.
State attorney Miloš Minić and Draža's defense attorney counted on her testimony, notes Antonije in the third volume of Red Plague.
Investigating judge Josif Malović orders the guards to bring in witness Vidosava Trkuljac. She enters, walking sharply, boldly, like someone carrying justice in their hands.
When she saw Draža in the dock, she cried: "Mister General!"
"Then Malović screamed:
– Not like that! You can't address him like that. Say: 'The defendant'.
Vidosava daringly replied:
– Accused by you and the communist party, not by me and the Serbian people.
Vidosava couldn't say anything anymore, because the room was filled with threatening yells of disguised members of the secret police:
– Death to the witness! Death to the witness!
The trial was finished for Vidosava. They took her out of the courtroom and no one had ever seen her again."
The author of these disturbing testimonies, this chronicle of death, agony and suffering of Serbian people under the communists, also felt the "righteousness" of Broz' communism.
"Serbia has nothing to hope for, no mercy for her", promised Broz in his first speech after World War II. And he kept his word.
"What is happening today is the consequence of Broz' authority and insane Serbian communists. Broz would be nothing without Serbian communists. Returning from Belgrade with the National Hero of Yugoslavia medal, Enver Hodža promised his citizens that Kosmet will be part of great Albania", reminds the old man, the adamant fighter for Serbiandom and truth, at the time it was an enormous risk.
CLEAR EYES ON TOP OF HEAVENS
"Kosovo is not a plane, a valley, a hill, a mountain, a wheat field next to the Lab and the Sitnica. Kosovo is the soul of Serbs, their blood, an unhealed wound. Their curse and prayer, their memory and cradle, in which, already as babies, with each drop of milk, they took the holy communion from their mothers' breasts. Kosovo is the heavenly top, from which the clear eyes of the honorable Prince are looking at us, crying and asking: what are we trading today?! Oh, my Serbs!? It wasn't the present structure in power that gave away Kosmet. It was, among others, priest Vlada Zečević, Broz' commissioner and colonel, first Broz' minister of internal affairs in Serbia. He forbade Serbs, those poor people who took refuge during the occupation so they wouldn't be slaughtered, to return to their homes.. A priest told me that he met Vlada Zečević immediately before he died, and that the former minister of police and former priest told him:
– Father, I betrayed God.
All those who renounced their fathers betrayed God."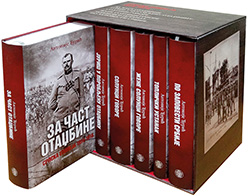 Antonije spent seven years in the Sremska Mitrovica prison, with great people such as Stevan Moljević, PhD (passed away in jail), Đuro Đurović, PhD, Vojin Andrić, PhD, Kosta Kumanudi, PhD, Dragić Joksimović, attorney (also passed away in imprisonment), professor Sava Banković and writer Borislav Pekić.
Involved in his patriotic mission, Antonije Đurić had the opportunity to meet many warriors from World War I, spend time with them, talk, preserve their precious testimonies for future generations.
"I met heroes, great warriors. Our fathers and grandfathers were morally clean. Serbia was a country of moral health, moral truth, a land loved and appreciated by the world and respected by enemies.
When General Potiorek received a letter from Vienna suggesting him to commit suicide because of the breakdown of the offensive and defeat in Cer and Kolubara, he replied that he will do it only when any Austrian general defeats the Serbian army", tells Antonije Đurić, my friend and colleague, a man who has never made a compromise with truth in his entire life.
One long-gone night, while we were sitting in the "Orao" near "Politika", Antonije was telling me about the material he collected for the Red Plague and mentioned Voja Mišić, son of famous Field Marshal Živojin, member of the partisan movement, who testified against his father and Draža Mihajlović, unlike older Aleksandar, officer of the Ravna Gora movement, shot by the Germans despite an amnesty offer.
– Half of your blood is German. Your mother Elsa is German – told Aleksandar a Gestapo officer.
– That half of my blood was spilt in Kolubara – replied Aleksandar Mišić defiantly, standing decisively before the shooting squad. His last wish was to unlace his boot. After taking it off, he threw it at the German soldiers, symbolically showing resistance even in the last seconds of his life.
"Voja was something else. A communist who disgraced his father", said Antonije with a sigh.
"Please, don't publish that! Don't, because of Živojin!" cried Mileta, voivode and professional Serb from Podgorica, whose life purpose has been imitating General Draža Mihajlović for almost three decades.
"That is the only truth. Field Marshal Živojin Mišić is a hero and immortal, and his youngest son is a communist and apostate", Antonije was relentless.
GOOD EASTER MORNING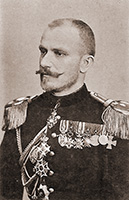 Antonije was a reporter of Ekspres Politika when news came about the death of Josip Broz. Together with other employees and mourning colleagues, he went down to the ceremonial hall to the commemoration. Like a member of the mourning family, he took a central place in the first row, immediately next to the director and other members of the management.
The announcer invited people to keep a minute's silence in honor of Josip Broz. Sighs were heard, squeaking chairs, a few sobs of grieving comrades.
Antonije Đurić, reporter of Ekspres Politika, remained seated. There was a commotion, the director pulled his sleeve.
"Stand up, Antonije", ordered the director in a low voice.
"Under no circumstances will I stand up to honor that villain!" Antonije's voice broke the heavy silence. He remained seated during the minute's silence and then left the hall, so he wouldn't listen to eulogies to Tito.
One morning, on Easter day, director Aleksandar Bakočević entered the full elevator in the "Politika" building and greeted his colleagues:
"Good morning, comrades!"
"Good Easter morning!" Antonije replied nonchalantly.
Observing a hundred years since World War I, as homage to this extraordinary and honorable Serbian writer, "Princip Press" realized an important publishing endeavor: selected works of Antonije Đurić in six books, entitled "SERBIAN EPOPEE 1914–1918."


***
Testimony
Antonije Đurić (Sjenica, 1929), writer, publicist, reporter.
He attended the gymnasium in Užice. With his fellow students from reputable families, he founded a secret organization Ravna Gora Freedom Movement.
He spent most of his career in Belgrade, working as reporter of Ekspres Politika. He was one of the few reporters of "Politika" who openly expressed his Serbian and Orthodox Christian convictions during the "second Yugoslavia". Although innocent, he spent seven years in prison in Sremska Mitrovica under the communist regime.
Published books: Salonika Fighter Speak, This is How it Was (1978), Valley of Hope by the Morava (1983), For the Honor of the Homeland (1985), Salonika Female Fighters Speak (1987), Upon the Command of Serbia (1994), Ravna Gora Fighters Speak (1996), Red Plague (2002), Charge into the Enslaved Homeland (2016), Uprising of Toplica (2017)...
***
With Salonika Fighters
In the late 1970s, Ekspres Politika daily from Belgrade published Đurić's feuilleton "Salonika Fighters Speak", which attracted enormous attention. It was the first time after World War II and establishing of the communist regime the Serbian public was told about the World War I heroes still living among us. It seems that their dramatic and heavy testimonies marked the beginning of the Serbian painful awakening from lethal intoxication. Put into a book with the same title and theatrical play, those texts, as well as other Đurić's books published later, indicate an extraordinary writer of documentary proses, "Serbian Solzhenitsyn", who destroys the shameful oblivion and insidious cancelation of history with touching testimonies.