Endowers
LUKA ĆELOVIĆ TREBINJAC (1854–1929), ONE OF THE GREATEST BENEFACTORS IN MODERN-AGE SERBIA
High Education in Nobleness
Yes, he knew how to deal with money, but that's not the point. He was a visionary. He didn't serve money, but his money served his entire nation. It was in accordance with his sublime patriotism and old-school honesty. He had only four years of elementary school, however he was president of the "Belgrade Cooperative" since he was thirty-three and president of the National Bank management board until his death. He left his entire estate, an incredible amount of thirty million then dinars, to the University of Belgrade
By: Miloš Lazić
Photo: Željko Sinobad, Archive NR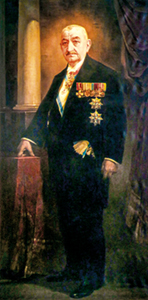 The protocol made after the death of Luka Ćelović, on August 16, 1929, listed all his household items, including: one dining table, six chairs, a writing-desk, three wardrobes, two cupboards, two beds with stray mattresses, two rugs, two curtains, a woolen blanket and a wooden suitcase. That was the entire belonging of one of the richest Serbs of the time, wholesaler, rentier, leading financier… as well as patriot and educational benefactor. His example shows why it's less important how wealth is gained than how it's handled.
Unfortunately, Belgrade hasn't repaid him and as if he was left to oblivion: besides the park next to the Faculty of Economy, which he built and gave as a gift to the city inhabitants, named after him only recently, in a city with a myriad of nameless streets, no one ever remembered to name one after Luka Ćelović Trebinjac?! We'll see further why at least one should be.
ARCHITECT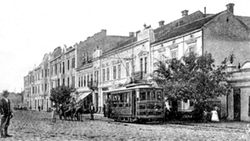 At the beginning of Javorska Street, above the entrance of the flamboyant residential building, with number 7, there is a round bronze shield and face of a middle-aged man with moustache on it. The inscription "Luka Ćelović Trebinjac to the Belgrade University" is written on its edges. The building was erected in the mid-1920s and was really given to the University, respecting the will of the benefactor. However, the darkened bronze shield was the only thing left from the wonderful intention. The house has other owners today. Two university professors live in it, but only since recently and by pure accident.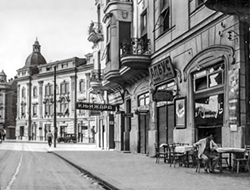 When you go down to Savamala and Karađorđeva down Javorska street, your glance inevitably falls on one of the most beautiful buildings in this part of the city. It is the "Belgrade Cooperative" building, used by the Geodetic Institute until recently. There is no bronze shield with the moustached benefactor above the entrance, but it is known that Luka Ćelović built it on his piece of land near the Mali pijac (Small Market) and left it to craftsmen of Belgrade, as the first saving cooperative in the Balkans, later insurance company and investment fund.
On the left is "Bristol" hotel, the most representative in the capital city at the time. It was also built by Luka Ćelović Trebinjac and given to the University, so that it could be, at least partially, supported by the income from guests. Immediately after the war, the army moved into the hotel and enlisted it as their ownership.
Across the street from the hotel, bordered by Karađorđeva, Zagrebačka (now Koče Popovića), Gavrila Principa streets and the Faculty of Economy building, is an entire block of tall several-story buildings erected by Luka Ćelović Trebinjac and – given as a gift to the University…
PATRIOT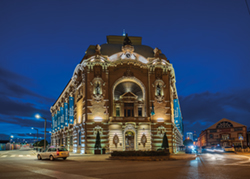 Listing the entire legacy of this great endower could easily turn into listing the entire architectural fund of Savamala, as well as the shame of present wealthy people, who put gaining above disposing, and whose implacable avarice is beyond any doubt.
Where does such and so much patriotism of this benefactor come from?
Luka Ćelović was born in 1854 in Pridvorica, in the heart of Herzegovina. He attended elementary school in Trebinje, Brčko and Banjaluka and those four grades were all his education in life. At the age of eighteen, he came to Belgrade to Archimandrite Nićifor Dučić, his older fellow countryman, who sent him to the famous Radosavljević and Ignjatijević workshop as apprentice. Only three years later, when the Uprising of Nevesinje broke out in 1875, Luka immediately went there as a volunteer. The following year, when Serbia declared war to Turkey, he returned to Belgrade and participated in both Serbo-Turkish wars. Only after the warfare, he settled down and started his own commercial business with the help of his fellow countrymen, reputable merchants Nikola and Jova Krsmanović and their brother-in-law Rista Paranos. As soon as he gained some wealth, he bought a warehouse and two pieces of land near the railway station.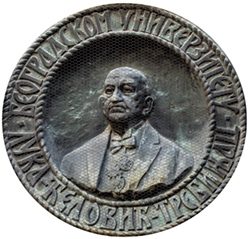 Mali pijac was exactly in the middle between St. Nicholas' Square and present "Bristol" hotel. By its name, it is hard to perceive that it was a wholesale market, where grain, prunes, jam, beans, skins… were sold. The terrain was damp, swampy and unhealthy, so it was called the Venice Puddle. And exactly in that unpresentable place, merchant Luka Ćelović began building his empire by erecting lavishing buildings.
In 1, Kraljevića Marka Street, he raised a beautiful house and lived in it until his death in 1929.
Trebinjac was a mystery business-wise as well. He was obviously a visionary. Because, it is believed that he didn't gain his wealth in commerce, but in another business, which was a novelty in Serbia at the time. As a reputable merchant, he participated in founding a small financial institution for saving and supporting small merchants, craftsmen and poor people in 1882. Membership, or shareholding in that cooperative was achieved by investing one dinar a week. It turned out very soon that such an institution was necessary at the time. It was a national savings bank in the real sense of the word. There are stories that Luka used to visit kafanas in the evening, remembering all those who were drinking heavily and gambling in big amounts, in order to cancel their membership in the Cooperative the following day.
BENEFACTOR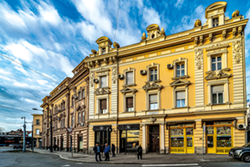 The "Belgrade Cooperative" Fund, managed by a fifteen-member Managing Board, grew rapidly. As if Luka predicted it, he invested everything he earned into shares.
The Cooperative introduced another novelty; it began dealing with insurance of privately and state-owned buildings. In time it became so powerful, that it was able to give loans to the municipality of Belgrade, even the state itself. Branches in Thessaloniki and Skopje were founded and Luka withdrew from most of his commercial jobs after being elected president of the "Cooperative" in 1887.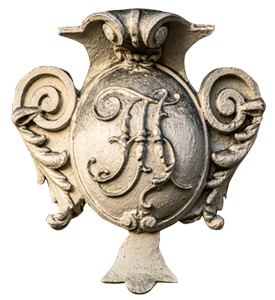 He was being elected president of the National Bank's management board until his death.
Already in his first will, written in 1911, Luka Ćelović left his entire estate to the University of Belgrade. Fourteen years later, he informed the rector about his intention to found the Endowment of Luka Ćelović Trebinjac, which essentially wouldn't refute the already written will. On the day of St. Sava, January 27, 1926, Pavle Popović, academician and then rector of the University of Belgrade, at a modest ceremony, read the Main Letter (today Letter of Intent) about the founding of the Endowment whose revenues will be spent and used for scientific needs and objectives of the University.

***
Portrait
The portrait of Luka Ćelović Trebinjac, painted by famous Beta Vukanović, was returned to the Rectorate of the Belgrade University. It was considered irrevocably lost in the tempests of war, however, thanks to luck or some other grace, it wasn't.
***
Waiting for Justice
The value of the property in Luka Ćelović's legacy amounted to thirty million then dinars! His entire library is part of the University Library as a special legacy marked PB 6. Unfortunately, the buildings from Luka Ćelović's Endowment were nationalized, which made his nobleness, and endowments in general, senseless in the ugliest way. No one is still seriously mentioning the enormous property or its returning back to its rightful owner.