Cathedra
PROFESSOR VLADAN NEDIĆ, PHD, AND HIS QUIET LESSONS BUILT INTO FOUNDATIONS
Silversmith of Oral Poetry Doctrine
He started from lyric poetry, first the ancient, mythological, which easily turned into love poetry. Professor Nedić's unique science emerged from such material, archaic worlds and cults they grew from, universal motifs created in Serbian language. He was later equally dedicated to epic poetry. That gentle, refined man interpreted the epic world, full of mythical heroes on horses with supernatural powers. His words were well-weighed, he had a perfect expression, he was the personification of clarity and highest meaning, both in books and life
By: Dragan Lakićević
Photo: Family archive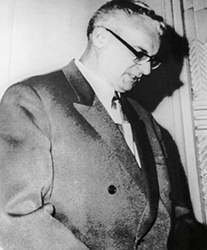 The great book of our youth, our obligatory reading both in school and at home, was Vojislav Đurić's Anthology of Folk Epic Poems. It was impressive in volume, its equipment and its knightly background – from "The Wedding of Dušan" to "The Beginning of the Revolt against the Dahis". That is what we were raised on.
Upon my arrival to the university, half a century ago, we thought that the subject – the reason we actually enrolled in Serbian literature – will be taught by him, Vojislav Đurić… However, someone else was there, someone we haven't heard of until then. (Voja Đurić, called Zeus, did teach us Gilgamesh and Homer in World Literature.)
Vladan Nedić, PhD, professor of folk literature: tall, blond, with a fair complexion, with a golden eyeglasses frame, through which he watched the world, poetry and his students. That silversmith of literature taught and depicted us the greatest treasure of Serbian oral literature.
BEADS ON ROSARIES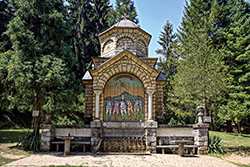 Professor Nedić was born in a teachers' family in 1920, in Plaskovac, Topola. He completed elementary school in Smederevo and gymnasium in Smederevo and Belgrade. He studied Yugoslav and Russian literature. He first worked as librarian, and later as teacher and professor at the Faculty of Philology. As literature historian, he studied Serbian XIX century writers (Njegoš, Zmaj, Laza Lazarević, Ćorović and Rakić), and most of all folk literature. He got his doctorate on Sarajlija, collected bugarštica poems, translated. Miroslav Pantić, academician, saw his works as "beads on rosaries".
Editor of literature magazines: Contributions to Literature, Linguistics, History and Folklore and Little Chest; together with Radovan Samardžić, editor of Serbian Biographic Dictionary, participated in creating the Collected Works of Vuk Karadžić. He spent time in the printing house, supervised proofreading, until the completed prints were out.
His most famous works, published during his lifetime, are: Sima Milutinović Sarajlija and Anthology of Folk Lyric Poetry.
That gentle, refined man – with well-weighed words, perfect expression, personification of preciseness and clarity – interpreted the epic world, full of mythical heroes on horses with supernatural powers, with battle-spears and green swords.
A POEM IS A GIANT
At the beginning of his work, as well as of Serbian poetry, is lyric poetry: first the ancient, mythological, which easily turn into love poetry. Ritual and customary poems ("koledarske" – Christmas poems, "đurđevske" – St. George Day poems, "kraljičke" – spring holidays poems, "dodolske" – poems summoning rain…) turn into love poems. Many feelings requesting lyrical expression easily turned into emotions of love. Poems sung during working, next to the cradle, funny and mourning poems – all turn into love poems.
The materials those poems were built from, archaic worlds, cults they grew from, universal motifs that appeared in Serbian language – from the very being of a sensitive human and the necessity to create poetry – that is the basis of Professor Nedić's subtle and unique science.
Everything in his Anthology of Folk Lyric Poetry is vibrating and singing, both as a selection of details and as a whole. The transparent beauty of man and world, language and meanings, make those poems medals of lyrics, decorations of a nation who sang much before it wrote letters.
Extraordinary among many examples is a "lazarica" folk poem, which Professor Nedić found in Serbian Folk Melodies – Prewar Serbia from 1931, collected by Vladimir R. Đorđević. He dedicated it a small lesson – analysis:
"A 'lazarica' poem written in Vranje requests special attention. It is a miniature: only three verses. However, if we measure its internal volume – the only important one – it is a giant. The life of a lonely flower above water, shocking in its simplicity, crosses the borders of description. It speaks much more:
A flower wreath above water blossoming;
Above water blossoming, above water withering;
Above water withering, above water falling.
The semi-verses singing about blossoming and fading repeat in the poem, not accidentally; the water is constantly appearing as an inevitable mirror; the w sound echoes in the words; rhythmical strikes are building up in inevitable intervals; in short, everything is in service of the main motif of the poem, the impression of general transience, receiving the most harmonious expression. Is it sorrow levitating above verses? Could be, but silent and bright sorrow."
Just as we learned this poem, we also learned its analysis – by heart and forever. The poem and the analysis reflect in each other. Nedić measured the "internal volume" of the poem. The internal volume of his short analyses was lavishing.
Similar happened to one of Nedić's analyses of epic poetry. In his famous essay on Tešan Podrugović ("Radinički Univerzitet" edition, "Kiro Dimitrovski Dandaro" printing house, Bitola, 1960) Nedić examines the contribution of Vuk's most favorite poet in creating the portrait of Kosovo knights setting off from the imperial city of Kruševac. They are led by standard-bearer Boško Jugović: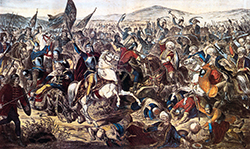 And beholds the army in its splendour:
All the battle-horses with their landers,
Boshko Jugovitch before them riding.
Of the finest cloth-of-gold his garments,
And the standard with a cross emblazon'd,
Oh my brothers, falls in folds around him,
Covers him and rests upon his charger.
On the standard, lo, a golden apple,
From the apple rise the golden crosses,
From the crosses hang long golden tassels
And the tassels droop upon his shoulders.
(Taken from "Kosovo Heroic Songs of the Serbs", by Helen Rootham, 1920. Nedić always took quotes from original or most reliable source.)
"How Podrugović brought Boško Jugović to life" – writes our professor. "He first separated his appearance from the background of swinging rows of spearmen. He used only one color for the picture of the Kosovo knight-horseman, but the color which vibrates most. Boško Jugović is entirely in gold (...) And his horse: with yellowish-reddish shades of hair. Our singer increased the vividness of the description by entering two details: the standard with a cross emblazon covers the hero and rests upon his charger and, particularly, that golden tassels of the standard were drooping upon his shoulders. That is how Podrugović put the entire picture into motion."
And that is not the end. Both the epic singer and the interpreter follow the hero of Kosovo until the last scenes of Kosovo; they give a small literary and historical revelation about the Kosovo banner: "Jugović's banner does not resemble the Kosovo banner at all. The medieval banner was different: a small triangle of stiff textile on top of a spear. Jugović's banner is actually the banner from the First Serbian Uprising: large, with many golden crosses and golden tassels. It would not be impossible that our singer completed the picture of the Kosovo hero by remembering the uprising standard-bearers from the Drina battlefield…" Boško's banner will also appear in the picture of the Kosovo battleground at the very end of the battle.
Boshko Jugovitch still fought, oh lady;
Raged the battle round him on Kosovo
And he threw the Turks into disorder
As the falcon strikes the homing pigeons.
The professor here mentions his great predecessor Dragutin Kostić, who wrote about the Kosovo banner. Great knowledge, as a rule, leans upon the knowledge of others, those before us.
"And third. No one could prevent Boško Jugović from going to Kosovo. In the year 1815, at the time of the Second Uprising, no one could prevent Podrugović from leaving Srem…" A great poet always builds himself into his creation. A scientist as well.
HISTORY OF FOLK LITERATURE
Just as he selected pearls of folk lyric poetry from the entire Yugoslavian area in his Anthology, denoting their particular and general features of beauty and emotional philosophy, he also selected golden seeds from the opus of Njegoš' teacher Sarajlija. Thus, in his collection Folk Literature, which he edited for Nolit's collection "Serbian Literature in Literary Criticism", he gave a clear history of Serbian oral literature: poetry – lyric and epic, folk narration and "acting". From about fifty articles and studies, written by the best experts in literary folk literature, he made an organic whole of all areas in which the miracle of oral words and thoughts sparkled, with a history of each type and each example. He entered only three of his own texts in the chrestomathy, without forgetting anyone – from Vuk, Grim and Goethe to predecessors and contemporaries – professors and poets.
Folk epics had most pages and essays in this anthological collection, just as heroic poetry took most space in oral poetry.
It is impossible to say what Professor Nedić was more dedicated to – lyric or epic poetry. His dedication is best seen in the book About Oral Poetry published by the Serbian Literary Cooperative in its "Kolo" edition a year after Nedić's death (1976). He was interested in each, even the smallest detail revealing the secret of poetry – its creation and meaning. In lyric poetry, it most often meant recognizing the finest threads reaching into the depths of paganism. While researching our epic poetry, he spent most time and was most precise in studying authors, their personal and individual contributions in forming and perfecting old material and the moments of new and creative. It is best seen in Nedić's book Vuk's Singers, published postmortem by Matica Srpska in 1981.
Vuk's Singers is a book of essays on gusle players who sang the best epic poems to Vuk. Those essays include valuable details about the lives of singers, most often beggars and hayduks, their characters, affinities, particularities, but the focus was on their individual contribution to the poem – both when the gusle player inherited and altered it, and when he sang most of it by himself. Thus some articles are longer, some shorter. Although a bit late (in 1833), Vuk also gave valuable, although scarce information about his singers. There is nothing redundant in Vuk's Singers, everything is reliable and argued, written in the highest style implying a scientific discourse and the brilliance and purity of the XX century Serbian language.
VALOR AT THE CATHEDRA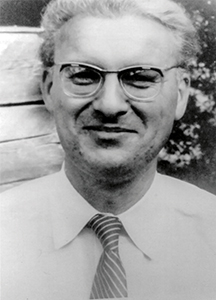 Vladan Nedić was an extraordinary figure not only in books, but also at his cathedra.
He used to enter the classroom, put his brown leather bag on the desk, take off his wristwatch and go to open or close the window himself. He never said: Would someone close the window? (On the other side of the street is Studentski Trg: trolleybuses rushing toward Kalemegdan.)
Term papers in his class were our first attempts to understand folk poems, fairytales, riddles, proverbs, tongue-twisters… When he praised us, he did it with a few chosen words, discretely and with taste. He never scolded anyone. He achieved it by having better works read at the beginning of the school year and the weaker ones later. When a student reads the not so good work, we who discuss it give it enough scolding. At the end, the professor asks: You wrote this paper a few months ago. If you were writing it now, how would you do it? And the student criticizes himself – he had already heard our remarks: he says that he would do it differently, more versatile, with more efforts… – We entirely agree – says the professor.
The term paper could also be a collection of folk literature some of us brought from our hometowns. Some old women were still telling stories, aunts or girls at fairs singing. Something ancient was glowing under the ashes of contemporary life and the splendor of television… About ten of us gathered once to make a joint collection of those new records. It was our first book… Three professors, including Vladan Nedić, were working with us and selecting examples. We read the works aloud and discussed them. We most admired the records of a certain Mihailo, somewhere from Župa… He had wonderful lyric poems about golden keys falling from the clouds… Everyone praised him – both students and professors, only Professor Nedić was silent… When the joint book was published, Mihailo's poems were not in them… I wanted to ask the professor why they are missing from the book, but the professor suddenly died… About ten years later, in an antique shop, I found the book Folk Lyric Poetry from Župa and all those poems in it. That was where Mihailo took them from… Professor Nedić was the only one who knew about it, but he kept silent – so as not to hurt anyone. However, he did not include them in the book. When I told the story to another professor from those times, he said: I would have embarrassed him in front of everyone! – That's the difference, I thought.
OLD MILJA FROM MORAČA
After he praised my records of folk stories from Morača, I rushed back to Morača, to old Milja, for more stories. Milja was the last oral narrator in my homeland. I could not wait to show new stories (chippings of old fairytales and myths) to my professor. I brought twelve… The professor took them, told me to come on Wednesday to his cabinet… Then he told me a few words about each of them: Here you have an archaic motif, see Čajkanović; this story has a version – look for it… And the most important: "Your Milja knows a thousand stories!"
I rushed to tell this to old Milja: no one even anticipated all that she had remembered from her childhood on the slopes of mount Bjelasica… When everyone left to cities and she remained alone with her cat and goat, she remembered… She did not trust me at the beginning: she was afraid of the boy with a pencil. Perhaps the boy was lying that the professor, a professor in Belgrade, was praising her stories, because everyone around her was saying that they were superstitionsand old wives tales surpassed by our society and the new age… She believed me only after I showed her Vladan's photograph (in 1975) and told her that the professor died, at the age of 55, at his cathedra, in a classroom full of Slavicists… Seeing my sorrow, she knew I was telling the truth… Later, for years, whenever I danced back from Belgrade, she'd say: "My dear Draško, you had a good professor, but he died young! I feel sorry as if he were my family!" And she mourned him until the end of her life.
Many kept Nedić in good memory.
At a seminar attended by educational workers, he met his former student, poet Momir Vojvodić. They greeted cordially – remembered the old days! Momir gave him his collection of poems Svetigora. And added: "A young man will come to you in autumn. He is bringing treasure from Morača…" When we, young and pompous, interpreted the fairytale "Baš-Čelik", the professor said at the end: "In his notes, our Dragan Lakićević anticipated that a man from his homeland participated in creating this fairytale – Maksim Štrljić from Morača, Vuk's associate, who knew several dozens of epic poems…" At the end of the scholar year, he asked me for Momir's address: "I would like to write him that he was right when he directed my attention to you!"
FROM THE TREASURY OF MEMORIES
It was December 1974. I was twenty years old, when the elegant Literature magazine published a cycle of my early poems. I saw my name on the cover page in "Prosveta's" bookstore (Geca Kon)… The editor of poetry was Ivan V. Lalić and the editor in chief was Zoran Mišić… One day, entering classroom 35, before stepping up to his cathedra, Professor Vladan approached my desk and quietly said: "I saw your poems in Literature. Nice!" Just that. Even now I believe that I have never heard a greater praise.
Every word of Vladan Nedić, both written and spoken, had its place, its necessity, and was not redundant. There was something aristocratic in his style – scientific, in Serbian words. And discretely, almost inaudibly, a certain shade from oral poetry would appear. He used to say: "Publish it, do not delay!" Only those who knew well the poem "Wedding of Maksim Crnojević" would remember that the saying "do not delay" is from there. Everything was from somewhere, from a treasury.
A student who remembers all this lived to get a written praise from his most favorite professor. Near the end of his life, he asked me for two or three stories for the collection of folk literature Selo veselo (Merry Village) published by Radio Belgrade for the jubilee of the show with the same name. I should write something. Give me the story "Wolf and Hayduk". (Old Milja told me the story while I was still a gymnasium student in Titograd.). A large format book, illustrated and abundant, with Nedić's preface stating: "Regarding the artistic quality of stories in the book, the most supreme is the tale whose heroes are two biggest loners in the great wide world, a wolf and a hayduk. In its abyss, a thought will appear that the unusual friendship was betrayed by – man."
He often used to address a colleague professor or student and tell him or her: I found the book you were asking for in the SKZ antique shop. I reserved it on your name. They will not sell it for another seven days…
He disappeared early. Everything of his had to be remembered.