Introduction
Without It We're Gone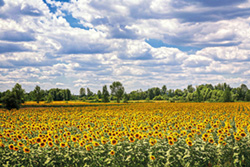 "Yesterday I was clever and wanted to change the world. Today I am wise and try to change myself."
This statement, deep and far-reaching, is attributed to Rumi by some and to Hesse by others. Anyway, one can learn much from it about survival, especially in difficult times (as if non-difficult times exist at all). About being honest to ourselves, about refraining from judging everything and everyone, from taking justice into our hands. Of course, that does not mean giving up on calling things their real name and differentiating ghosts. We can stumble, but we have to get up.
While making this issue of National Review "Serbia", we have visited an oak tree in the village of Divljana near Bela Palanka, "the oldest living being in the Balkans" as some say. We were with archeologists on the new Ruma-Loznica route, with Slavic poets in Belgrade, with monks in Mt. Athos. We reminded of famous old professor Raško Dimitrijević and painter Ksenija Divjak. We spoke with writers Drago Kekanović and Tajana Poterjahin, as well as basketball player Alexei Pokushevsky. (…)
It is not in vain. Doing what we can is worth it. Without it we are gone.