Leaders
"IMLEK" COMPANY FROM PADINSKA SKELA, THE REGIONAL LEADER IN DAIRY INDUSTRY
Quality without Compromise
A 55 year long tradition, 13 thousand farmers-collaborators, more than 80 products on the market, factories in five countries, the most modern technology and rigorous standards which are applied in the EU make this company the best one in the region. Since the privatization, more than 50 million Euros have been invested in production and quality progress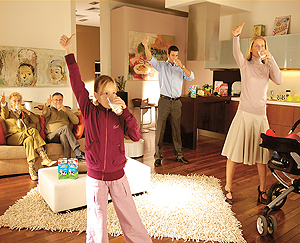 When the first manual dairy factory was established on "Lepušnica" farm back in 1953 in Glogovski Rit in the Agricultural Combine "Beograd", hardly anyone could imagine that it was the beginning of a milk industry giant, the regional leader whose factories will work in five countries. But, as it often happens in life, the first step is the most important one, even being very modest. At the beginning, about 800 cows gave between three and five thousand liters of milk per day. The milk was delivered to the Belgrade market in metal cans, on horse-drawn vehicles and tractors. Four years later, in the UNICEF program, they started pasteurizing about 30 thousand liters of milk per day, In 1963, the production was more than 21 million liters per year. In 1972, the company "Gradsko mlekarstvo Beograd" was integrated into "Imlek", a system which included dairy factories from Kragujevac, Požarevac, Gornji Milanovac, Velika Plana, Šid and Belgrade.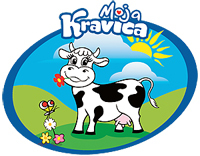 In the period from 1977 until 1982, about 160 million liters of milk was processed in "Imlek" factories. In 1992, "Alfa Laval" Company from Vienna and "Imlek" made an agreement on business and technical cooperation, and they appeared united on the world market in building dairy factories and technology lines. One of their projects is the great dairy factory in Krasnodar in Russia.
Today, "Imlek" is a giant connecting 13 thousand farmers-collaborators, with a production chain which is made after the highest European standards of quality, delivering more than 80 different dairy products on the market every day.

– Since the privatization, more than 50 million Euros have been invested in production and quality progress – say the people of "Imlek" for National Review.  – We have enabled local subventions and loans for farmers, we stimulated the increase of production, we made an irrigation system, and we supported farm modernization. We dedicated special attention to rising milk quality and making the system of transport very similar to the EU model. We brought all other parts from the primary to the final production in conformity with those EU standards. We have advanced the quality of existing products and we made new ones. We introduced modern packing with great quality, making a new step in satisfying the needs and wishes of consumers.
CONSTANT CONTROL
"Imlek" has a long tradition, skilled employees, modern technology and a working system whose main task is constant production progress.
– We have all necessary certificates (HACCR, ISO 9001) which represent a prerequisite for exporting into the EU countries. In order to achieve the needed quality of products, it is necessary that during the entire production process – from primary production of unprocessed milk, through transport from farms, processing period to the consumer – appropriate sensor, chemical and microbiological analyses should be performed. We insist on it and we made a rigorous control system. This is a rule for all our factories in Serbia, Bosnia and Herzegovina, Macedonia, and Montenegro...


This system, with the long tradition and confidence built through decades, made "Imlek" a regional dairy leader. In Belgrade, where "Imlek" was established more than half a century ago and in whose market it grew as a company, it makes part of the "town mythology" and a part of maturing of many generations. Some of its products, such as the famous "kravica" ("little cow") have made part of the charming and witty Belgrade slang a long time ago. "Imlek" and Belgrade – a never-ending love story.
***
Contribution
A company is reliable in its business with its contribution to the society and to the community, they say in "Imlek". They have decided to give their biggest support to mothers and children, in many ways. In partnership with UNICEF they made a very important project of putting an end to violence in schools. Besides, they financially help primary and high schools, they grant talents, they donate the Youth Integration Centre "Svratište" and children in the Orphanage in Zvečanska Street in Belgrade.